Welcome! Here are the website rules, as well as some tips for using this forum.

Reducing Humidity from Basement Floor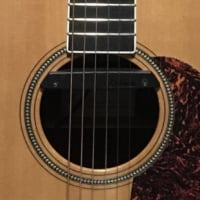 Back in the mid-50s in this 1924 house when sewer lines were put in they buried the stack in the basement floor, ran it to a cleanout and then to the house trap/cleanout. The attached photo shows the dug-up and then sloppily re-cemented floor area where the waste line from the slop sink ran to meet the stack. (mostly under the work bench, maybe 30 sq ft, then another twenty from the first cleanout to the house trap.) That twenty is now hidden under the stairway closet. For years we've had to have a de-humidifier on 24-7 in summer which costs alot in electric charges. I always thought, because of some wall effluorescence that that north wall was the source. But I recently noticed how that floor cement never quite gets dry in summer, and wondered if I should find some way t seal this with paint, etc. If I have to re-cement with better, more waterproof material, it might be wise to re-do the underground slop sink waste line in case it's leaking. Any quick fixes for this? Note I don't see this problem in any other basement wall or floor area.
Comments