Welcome! Here are the website rules, as well as some tips for using this forum.

Weil-McLein CGM Series 8 HEADACHES
My old reliable Weil-McLain has been anything but this season.
We had heavy banging noises in the walls and so we called a local plumber to service the system. He installed new valves, expansion tanks (2), pressure relief valve and automatic vents, and purged the system. He told us it was a top-of-the-line system in great working order.
Everything seemed to be working great for a couple weeks and we started hearing noises again, sounded more like "kettling", opposed to banging. Called the plumber, he insisted there was air in the lines so he came to bleed them AGAIN... and AGAIN.
The noise never stopped so I asked my friend an "HVAC Specialist" to look at the boiler. For some reason he decided to close the automatic air vents. This is when the trouble kicked into high gear.
Later that night I heard what I sounded like a hurricane gushing through the walls. I went downstairs to check on the boiler and noticed the pressure oscillating like crazy. Thinking it okay because my buddy must've known what he was doing, I went back upstairs. A few hours later I heard the noise again and went to check the basement. This time I found a flooded boiler room filled with steam. I immediately turned the boiler off at the emergency switch.
Time to call the plumber again! This time since it was an emergency the owner of the company was dispatched. After looking at the boiler for a few minutes, he determined that it was not in the best condition and should be replaced, a far cry from what we were told just a few weeks earlier from his subordinate. When called out on this, he backpedaled and said he could replace the High Limit Control (Aquastat), but only if he could locate the part.
The next day he came by with a Honeywell Aquastat that he attempted to retrofit into the system because he said the system wasn't turning off at 180ºF as it was set to. (I have since found out after reading the owner's manual that the system is supposed to run at 210-240ºF. Some insight here would be appreciated.)
After all that, the pressure relief valve is still shooting out water and the system is tripping off. Every day I come home to a new puddle of water and have to reset the boiler via the Aquastat. Is there any hope for this thing or should I cut my losses and buy a new system?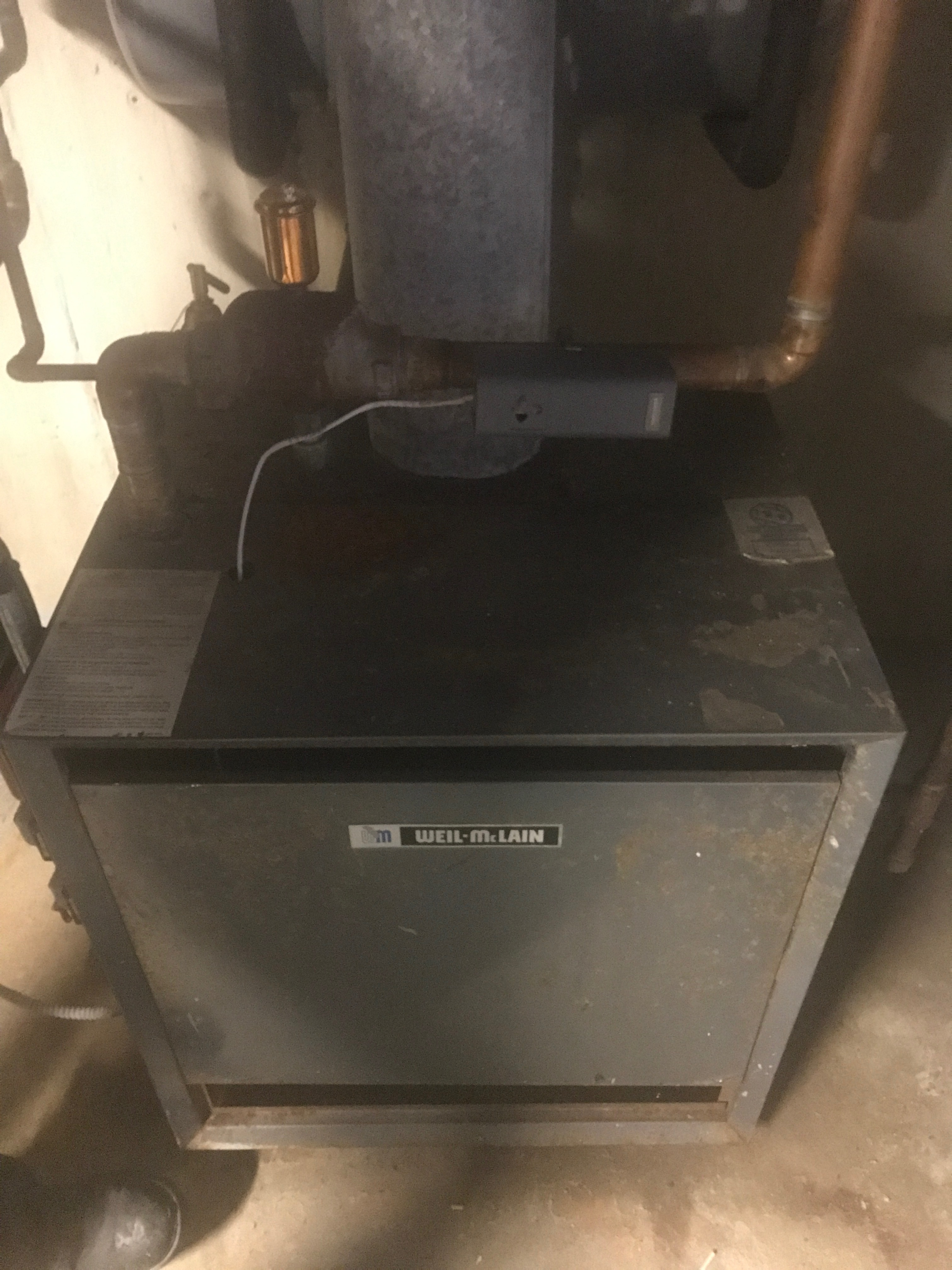 Comments