Welcome! Here are the website rules, as well as some tips for using this forum.

Kero or Oil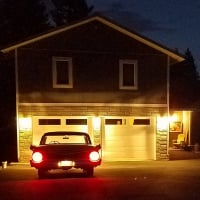 What is the collective wisdom on when kerosene is needed? Customer's tank is in unheated porch with 1/2" soft copper line to filter which is located in crawlspace where scorched air furnace is.

This setup looks like it would be ok for oil, but I am a commercial guy. This was just a favor for a friend. The porch is completely enclosed, what temperature would be safe for this setup? I was thinking above zero maybe.

Thanks for the collective wisdom!
Serving Northern Maine HVAC & Controls. I burn wood, it smells good!
Comments