Welcome! Here are the website rules, as well as some tips for using this forum.

Another Evaporator replacement
I'm on a roll with these Evaps three in one month. 2007 York 2 ton the old problematic "blue" Evaporator coil. HO said he had a leak from the very first year and the contractor would continually charge it every year, you know "top it off" When he asked if it could be fixed the contractor told him no got to replace the whole system . Lol So he called me and I used my H10 and found the Evap coil leaking. Replaced it, pressure test held 175 psi for 30 mins, pull a vacuum to 188 microns and all is now good.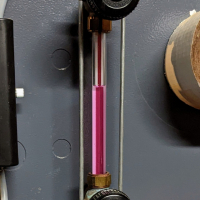 Comments