Welcome! Here are the website rules, as well as some tips for using this forum.

Lineset pitch etc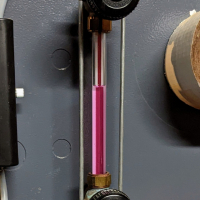 I just want to run this up the flag pole before actually doing it.
I'm thinking I want pitch on the 7/8" suction line to ensure good oil return, but at the same time I'm worried this could cause slugging on start up, from either refrigerant, or perhaps even oil rolling down the line.
Thoughts?
Single pipe quasi-vapor system.
Typical operating pressure 0.14 - 0.43 oz.
EcoSteam ES-20 Advanced Control for Residential Steam boilers.
Rectorseal Steamaster water treatment
Comments