Welcome! Here are the website rules, as well as some tips for using this forum.

All Original 1938 Steam System Complete With Original Heating Blue Prints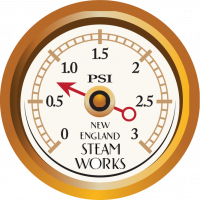 Nice find. New owner. Beautifully installed system. Not, however, terribly efficient: Time for steam to header: 33 minutes. Time for mains to vent: Unknown. I had to give up after 40 minutes! Radiation is recessed Arco cast iron convectors. New owner is removing the convector grills, sandblasting, and powder-coating. Should come out looking very nice.

Owner wants to stay with oil: MegaSteam Dreamin'!
Comments