Welcome! Here are the website rules, as well as some tips for using this forum.

Sizing a Steam Boiler
Hi,
I am currently replacing a steam boiler in my 1858 Farm House. I recently redid all my windows, but the insulation is essentially non existent. Also, the basement is field stone with no insulation (except on piples) so I know a lot of heat is lost before it gets to where it should be. Insulating the walls where I can is on my list. My current boiler is a 1997 Burnham gas fired steam boiler Model: PIN4SNI.
This is my 4th year in the house and last winter (south of Boston, MA) I was refilling the water daily. Not fun when access is only from the outside. I also noticed white smoke coming out of the chimney. From what I have read this is a sign of a cracked boiler loosing steam. There are also some trouble radiators I have not been able to get as hot as others. They are the far ends of the system. I put a couple larger main vents on and insulated the majority of the piping, which did help a couple of the trouble areas. I do have adjustable vents on all the radiators, but do not know there age. My plan is to replace all of them when the new boiler is installed. I am no expert, but have tried to learn a little about the systems over the last few years and more so recently due to the pending replacement. I attached a schematic of the system with radiator size/calculations that I did based off some tables for determining radiator capacity. Hopefully I did this correctly. I had 1 company come in and measure all my radiators and recommend the Burnham Model PIN6NI-ME2 82%. The capacity seems to be inline with what I calculated (@ 133 output needed). The Burnham is rated at 144. The next model down would be 115.
I was also given the recommendation of a Utica PEG E Series. Based on my calculations I am assuming this would be the Utica PEG150EID. I have not received a size for the boiler from this person yet. Both systems seem to get decent feedback when reviewing them.
Curious if any recommendations/feedback. The Utica system was recommended by a family friend in the business 30+ Years. The Burnham was recommended by a well known company on the south shore. I know it is all about installation, but want to make sure the system is sized correctly and any thoughts on the trouble areas I have on diagram. I also attached a couple pictures. I appreciate the feedback and if there is any additional information needed please let me know. My family friend can help with costs, but this is not all I am basing my decision on. Thanks in advance.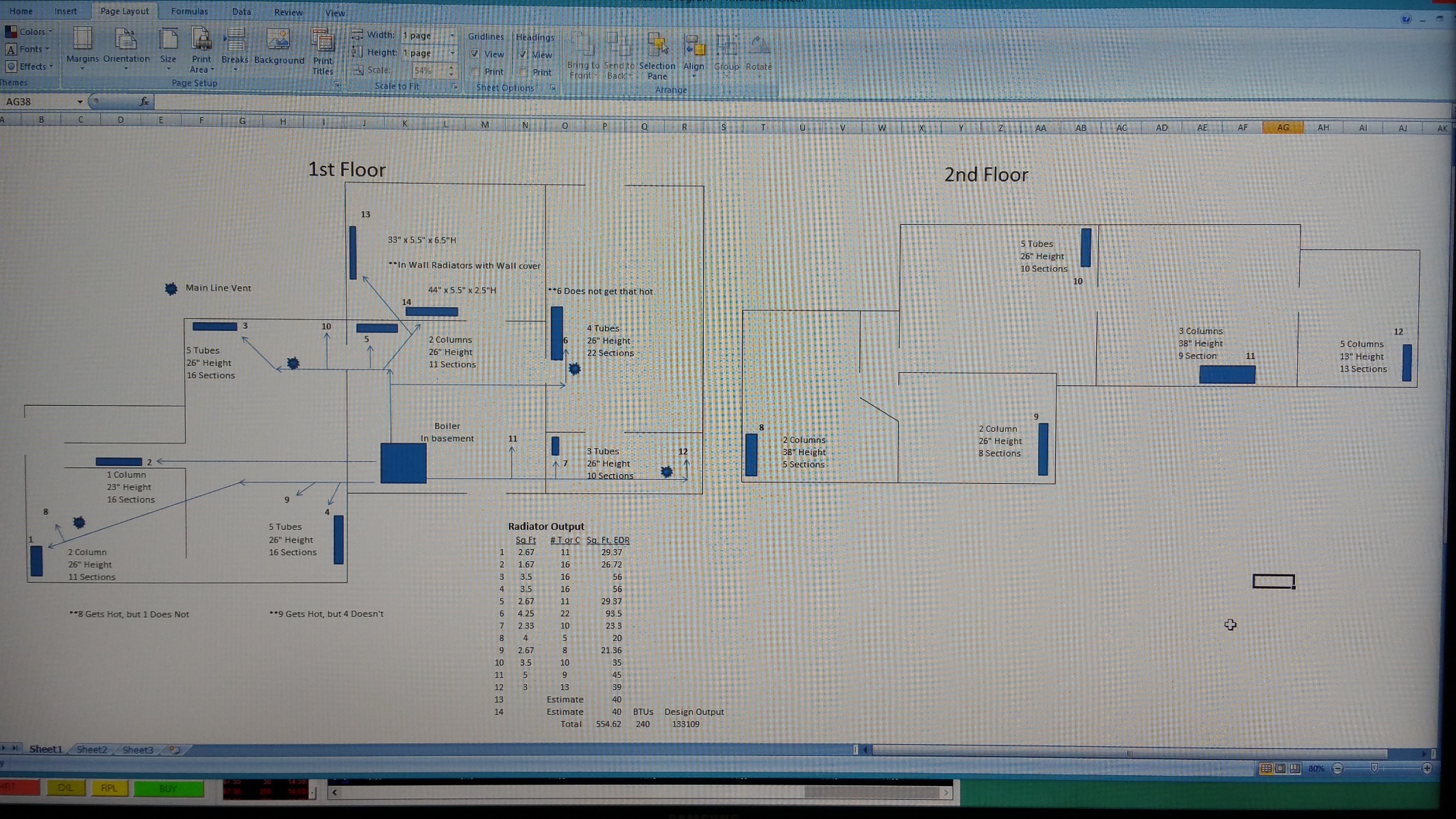 Comments