Welcome! Here are the website rules, as well as some tips for using this forum.

Why hot water and not steam?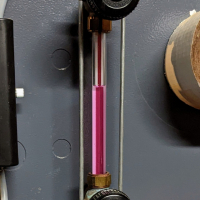 I'm just curious why many modern homes (1940s and up) use hot water heat instead of steam.



I've seen quite a few posts saying steam heat when configured correctly is more efficient than forced air and even hot water.  If this is so, why isn't steam more popular or even existent at all in newer homes?



I know why forced air is popular, its CHEAP to install.  But hot water isn't any cheaper to install than steam, is it?



What are the pros and cons,  steam vs hot water?



As many know, I'm 100% for steam,  I'm simply trying to expand my knowledge and understand the whole picture.
Single pipe quasi-vapor system.
Typical operating pressure 0.14 - 0.43 oz.
EcoSteam ES-20 Advanced Control for Residential Steam boilers.
Rectorseal Steamaster water treatment
Comments