Welcome! Here are the website rules, as well as some tips for using this forum.

TriangleTube technical support
I recently had the opportunity to service a TriangleTube prestige solo 110. Approaching this system, I realized with a few exceptions, this boiler is quite similar to most other wall hung high efficiency condensing boilers. I have not worked on many so as I went through all of my normal diagnostics that I would on any other unit of similar makeup, I realized I had to call their technical support. I had already reviewed both the installation and service manual for this boiler just to verify that everything was in proper order. I not only feel as though TriangleTube's technical support was very unhelpful, I consider them to be the absolute worst technical support I have ever called! The techs that answered my calls would try and rush me off the phone as though I was some sort of burden to them. Like I previously mentioned, I had all the relevant information on hand ready to give them once I was prepared to call. This made no difference to them and without having me check normal things like voltages, resistance readings, and pressure readings, they instructed me to simply replace a bunch of parts based solely on the situation of which I explained to them. I ordered all of these parts and installed them only to find that the boiler would do the same exact thing as before when I first was called to look at it. I called them back and again without having me check and readings or measurements instructed me to replace another part. My customer is now $3,000 in the hole with a boiler that is still not working. I'm the end I will be eating this entire job. The purpose of me submitting this post was to advise anyone out there who is contemplating whether or not to install this kind of boiler in their home is to not do it. Not only are the boilers inferior, but the engineering and design is flawed significantly. The worst part of all is that if you do make this costly mistake of choosing to install a TriangleTube in your home, if you try to call technical support for help with this product you will get unknowledgeable people who not only cannot help you fix their own product but that will also be rude and condescending in order to not have to deal with YOUR problems. This is what one of them told me. "Well it looks like this is your problem to figure out" Never I'm my 17 years of HVAC/R experience have I heard a tech support guy tell me this. I strongly urge everyone out there to never install a TriangleTube boiler in your home!!!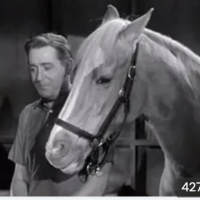 Comments