Welcome! Here are the website rules, as well as some tips for using this forum.

LoopCAD joist installation - 3 per bay
Hello first time posting here.
I am using the trial version of LoopCAD 2020 Watts edition. After importing the autocad layout of my house and carefully inputting all the relevant information to calculate heat loss etc I find myself in the circuit layout settings, with 2 options.
1. "Joist" - which is the standard pex loop up and back in between the joists, in my case the 1/2" pex-al-pex with heat plates would be 10" oc in a 12" joist bay.
2. "Joist 3 per bay" - which adds a third run in every joist bay, which would make my pex runs 4" oc.
The design software calculates a negligible difference in overall floor temperature, I have read that wooden floors should not exceed 80f or 26c, but the floor heat looks like it would be spread more evenly with the extra run (the Joist 3 per bay option).
My question is, what are the advantages or disadvantages of a third line, which would have my runs at 4" oc and is it worth putting in the extra effort. or stick to the standard loop configuration. I consider myself pretty good at being a google warrior, however I did not find useful information for this 3 per bay configuration.
To achieve a 3 per bay installation the pex crosses between multiple bays to maintain pex minimum bend radius, and I have all the materials so I'm not asking about cost related issues. I'm trying to achieve even heat across the floor without any cold/cooler areas.
I live in Toronto.
Thanks in advance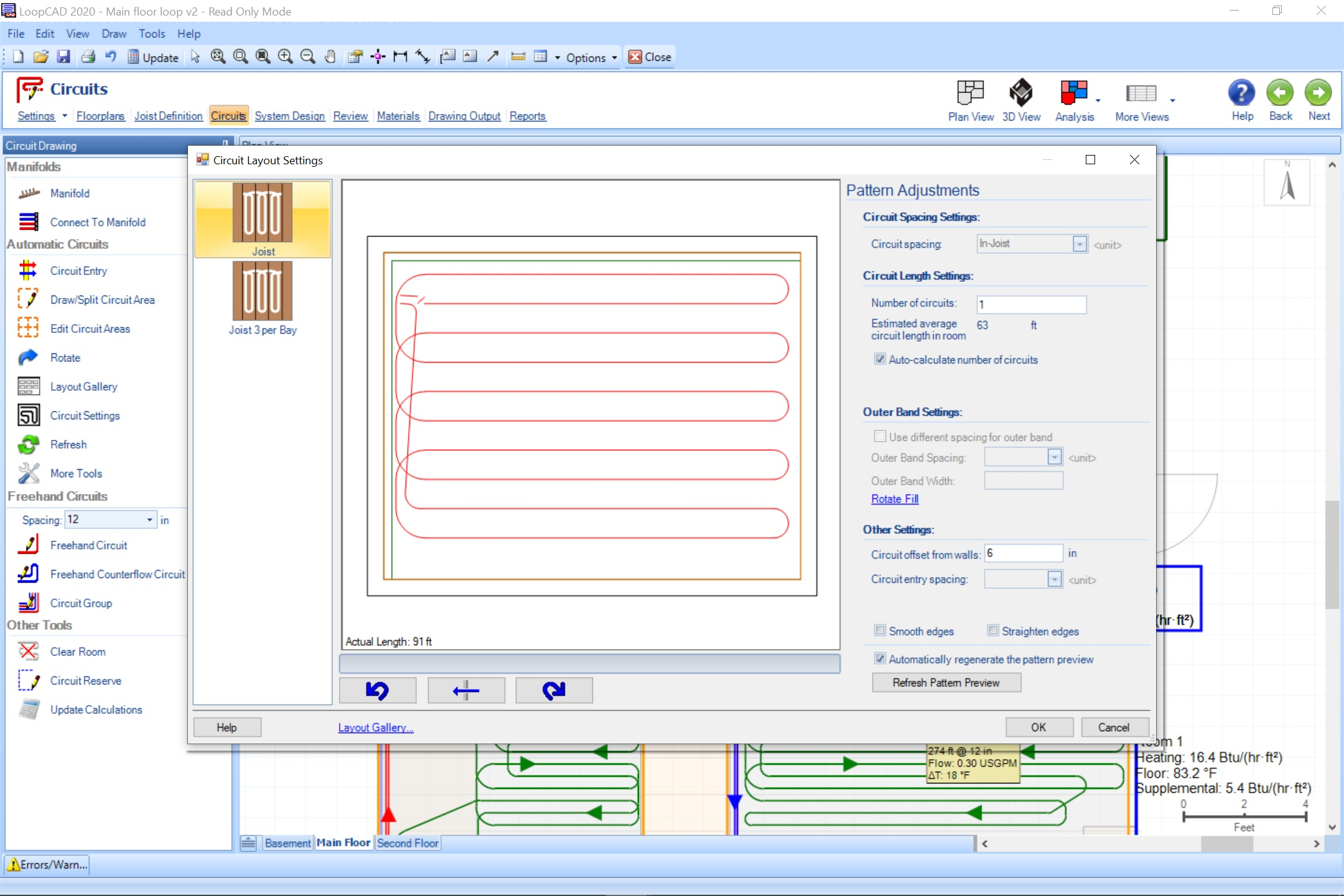 Comments