Welcome! Here are the website rules, as well as some tips for using this forum.

316L stainless indirect 2nd leak in 8 years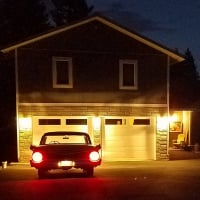 I have a 115gal solar indirect water heater with dual coils. I've had my second leak this week. Had the first one fixed by a certified welder, now I have a leak in another place. The tank shows dark brown "rust" in these leak areas only on the inside.

It's on well wate:

Total hardness 9.9 grains (170ppm calcium carbonate)

Chloride 1.75 grains (30ppm)

Ph 7.1

I'm at a loss, some research tells me that a lack of back purge can curse localized corrosion where 316L had been welded. We back purged the first fix, and will this one. But at what point do I just cut my losses and buy another? Thought this thing would last 20+ years on my good water. Never been over 140F at the tank top.

It's a Heat-Flo and they said it's out of warranty.
Serving Northern Maine HVAC & Controls. I burn wood, it smells good!
Comments