Welcome! Here are the website rules, as well as some tips for using this forum.

High temp fin tube and Mod/con......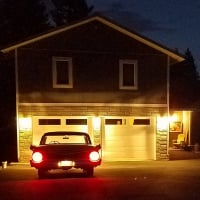 Was having a rather "heated" conversation with my favorite landlord about his son's house.

Seems his son had an oil scorched air that we recently diagnosed with rotted HX, they are mid construction on a two story addition which will effectively double the floor space. There is a radiant slab in this new addition, so hydronic is the answer.

Now with a dead scorched air setup and an archaic Lennox wood/coal furnace heating the place now. He wants me to install baseboard in the old house and a Viessmann 200. Try as I might I couldn't talk him into the real-world payback of a true low temp system with panel rads to go along with the radiant slab. I was also telling him the second story of this new addition would work well with ultrafin, but again he wants baseboard....

As some of you know, I am very familiar with large commercial propane systems with power burners and cast iron high temp systems. If I were to install this setup as he wants with as many feet of baseboard as he will "allow" how much condensation will he really get?

Am I way off base for suggesting panel rads and a mid temp dry system like ultrafin? My calculated heatloss for the old house if 40,000btu, the new addition is yet to be determined as I have no idea how it will actually be insulated, kind of a wild card this guy.....
Serving Northern Maine HVAC & Controls. I burn wood, it smells good!
Comments