Welcome! Here are the website rules, as well as some tips for using this forum.

One pipe fuel line looks like 2 pipe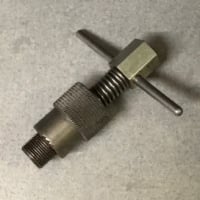 Saw this today on a new customers ridiculously oversized boiler--Burnham V908 with a Beckett CR1400, on a 13000 sq ft. garage
Was wondering why the manufacturer recommends this? If it were the best way, why not do them all like this?
steve
Comments