Welcome! Here are the website rules, as well as some tips for using this forum.

Honeywell V8204 buzzing?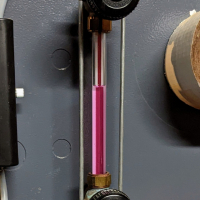 So I finally finished the new boiler installation and woke up this morning and all seemed well.  A few minutes later I opened the basement door and heard a strange buzzing so I went down and the v8204 gas valve was buzzing while the system was running.  Tapping on it changed the sound slightly but wouldn't stop it so I hit turned the system off.  A few seconds later I turned it back on and all is silent.



My only assumption is,  I changed the t-stat temperature slightly.  My t-stat is an old mercury style round Honeywell.  If the mercury bounced slightly and interupted power for a split second could it have caused this?



The V8204 is for an EI system if it matters.
Single pipe quasi-vapor system.
Typical operating pressure 0.14 - 0.43 oz.
EcoSteam ES-20 Advanced Control for Residential Steam boilers.
Rectorseal Steamaster water treatment
Comments
This discussion has been closed.