Welcome! Here are the website rules, as well as some tips for using this forum.

Smoke detector that shuts power off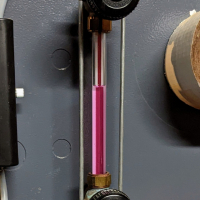 Is there an off the shelf solution with a smoke detector that will shut off a circuit or even an outlet, like a piggy-black plug?

Curious what's out there as I'd like something for use with 3d printers (120V 15A) in case something elephant foots while I'm not there.

I'd rather something very smoke sensitive, like an Ionization smoke detector rather than heat triggered.

Single pipe quasi-vapor system.
Typical operating pressure 0.14 - 0.43 oz.
EcoSteam ES-20 Advanced Control for Residential Steam boilers.
Rectorseal Steamaster water treatment
Comments