Welcome! Here are the website rules, as well as some tips for using this forum.

Large pipe-wrench.
87 inches long, 137 pounds, 4" to 18" pipe capacity.
YouTube: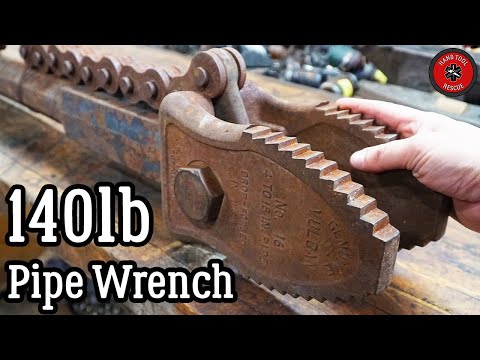 https://youtu.be/MQ9AvvrXhaQ?t=26
(I don't even have 4" pipe inside the house??)
I just look at the iron. (Real iron not steel?)
He does have an interesting tool for highlighting cast-on lettering.
Comments