Welcome! Here are the website rules, as well as some tips for using this forum.

Wi-Fi Air quality sensor in the Boiler Room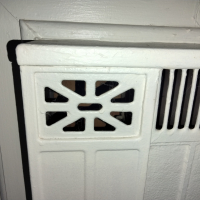 As per the title, i installed a cheap $42 sensor between the boiler and 100 gallon gas water heater that sends a feed to an app on my phone.  Curious if you guys feel this is enough to make sure things are running ok or should I get something else?   The CO2 level goes up to 640 when it's been on a while.
P.s. i bought this before discovering this forum or would have asked beforehand.
Steam noob.  Bryant 245-8 in a 1930s 6-unit 1-story apt building in the NM mountains.  26 radiators heating up 3800sqf.
Comments