Welcome! Here are the website rules, as well as some tips for using this forum.

Smell gas but leak not detected
Yellow Gastite was installed in my home in May 2022 because the old pipes kept developing leaks. In October 2022 when I happened to be close to the manifold, there was the light smell of gas. The gas company detected it at 20 ppm. The installer replaced one fitting and tightened the other. A few days later I was about two feet away from the manifold and could smell gas again. This time the intensity varied. One minute it was light, then stronger and then nothing and this kept happening over and over again. The gas company could not detect a leak this time. I left a detailed message for the original installer but they did not call me back so I got another contractor to attempt to detect the leak and they couldn't find anything either. I continue to smell gas off and on when I get near the manifold and, of course, this concerns me. I attach photos of the manifold, the manifold and furnace with the peeling chimney in between, another photo of the furnace and manifold, the hot water heater behind the furnace, where the gas line comes into the house and the meter. Any ideas about what might be happening?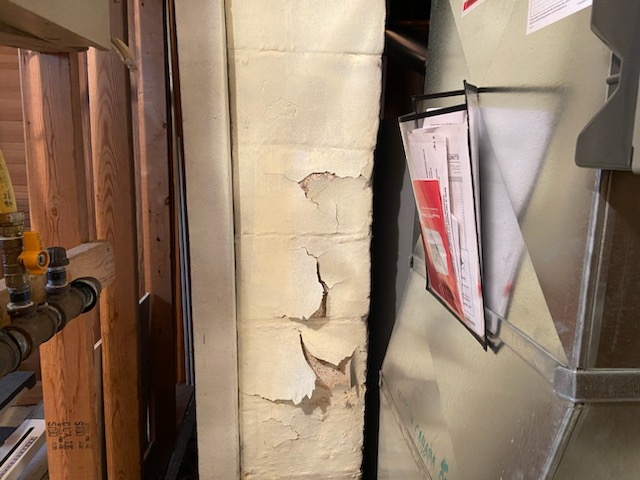 Comments