Welcome! Here are the website rules, as well as some tips for using this forum.

Daydreaming....Building a New House...Would you Choose Steam?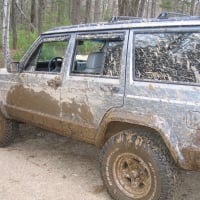 I was having one of those "If we hit the lottery" talks with my wife last night and we were discussing the house we would build if we hit the lottery. Nothing lavish, just a colonial style house with plenty of modern insulation and energy efficient things. Think an 1880's house built in 2022. 3000 or less square feet with 4 bedrooms and 3 baths.

I mentioned I would probably want to stick with steam and she laughed because steam is only for old houses. That got me thinking. Is it?

Sure hot water baseboard or radiant flooring heat from a condensing boiler or heat pump is super energy efficient...but the jury is still out on the longevity of those systems. Of course, if I hit the lottery it would be a moot point and could just replace the system whenever I felt like it... but that's beside the pretend point.

I imagined a steam system that was extremely insulated with an EDR perfectly matched to the heat loss of the house and installed perfectly correct by some of the best steam pro's around.

I wonder what the pro's and con's of each option would be. As efficient as possible vs the perfect steam system. I'm going to have to buy a Powerball ticket so maybe I can find out!
Comments