Welcome! Here are the website rules, as well as some tips for using this forum.

The case of the steam noob and the cold bedroom
Hello,
I recently moved into an old 1920's house in the cold north. I've got steam heat (which is new to me) and a cold bedroom.  After doing a little bit of research, I bought a new vent for the cold radiator and replaced it. I also checked the slope and sloped it a bit more towards the on/off valve. the valve is a Home Depot cheapo and I imagine there are better quality valves out there. Sloping the radiator got rid of the banging and clacking but only the first three fins heat up and the room stays cold. 
I have also fully opened the vent in the cold room and put the rest on the main on "slow/1." I've noticed that other radiators towards the end of the main also are slow to heat. I believe the problem is in the main vent. I have attached a picture of what I believe to be the main vent on each main. The older, rusted looking one is on the side of the cold bedroom. Is that actually the main vent for that side? I also need to insulate the boiler mains in the basement. I think it was probably asbestos that got removed but then never replaced. That should increase the efficiency of my steam heat, correct? 
Thanks,
Mike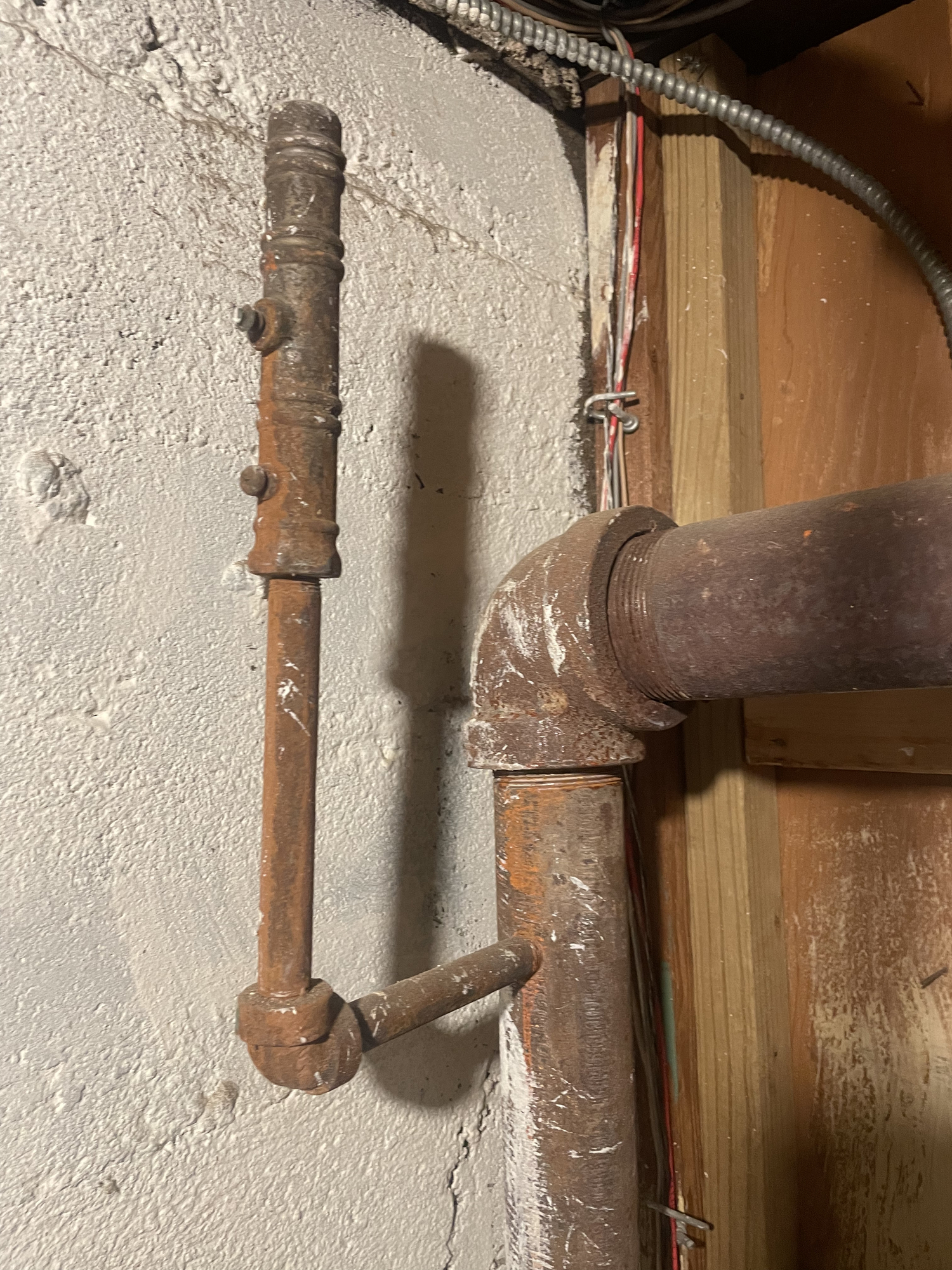 Comments