Welcome! Here are the website rules, as well as some tips for using this forum.

Setback with Steam...Revisited.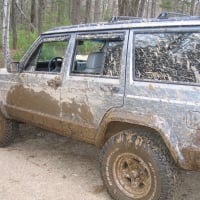 I used to use a large setback way back when I didn't know better. 68 degrees during the day and 60 at night and away at work. My rational was...keep the heat off at night and when I'm away at work, and have it at 68 when I'm active inside the house.

My thermostat was smart enough to turn on the heat early enough to have it at 68 when the set time was chosen. It didn't really overshoot unless it was warm out.

My boiler is 40 years old and my rationale for NOT using a setback was to minimize wear and tear on the boiler parts. My boiler is oversized and will short cycle on pressure. So once a minute it would cut out and cut back in once the radiators were fully hot. I saw no difference in fuel usage, maybe a little savings actually by not having the large setback.

But I have been wondering....would a small setback save some fuel? Say 2 degrees? This has always been a curiosity of mine. I prefer it cooler at night anyways and if I can save a few bucks why not! The moving parts in the boiler will have to work a bit more but that's about it. Thoughts?
Comments