Welcome! Here are the website rules, as well as some tips for using this forum.

Toto Toilets No Longer Flushing Properly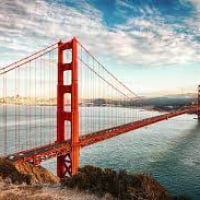 I've recently had a rash of phone calls from customers who have Toto toilets that no longer flush efficiently. The toilets don't suction out; the bowls just fill with water and slowly the water level goes down. 

One inquisitive customer reached into the trap-way, felt a buildup of some kind of deposit and was able to chip it off. My thought was urine salt that builds up and is especially prone to forming with habits of not flushing until it's necessary as a water saving measure. 
Today was another instance. One of my neighbors wants to change their Toto because it no longer flushes properly; I inspected the trap-way and sure enough, there's a buildup of material just inside. 
The location is hard to get to with a tool and I'm wondering if I can remove the water from the trap and fill with CLR and let it sit for a few hours to loosen and eventually remove the buildup.  
I called Toto tech. support and they had never heard of the problem and he suggested CLR full strength for cleaning stains and possibly removing the salt blockage. 
Any insights?
8.33 lbs./gal. x 60 min./hr. x 20°ΔT = 10,000 BTU's/hour
Comments