Welcome! Here are the website rules, as well as some tips for using this forum.

Happy Fathers Day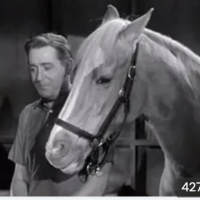 Here is a place to wish our surrogate father we never had, who taught us do much about how not to get all steamed up about the work we do.
Happy Fathers Day
@DanHolohan
, who has been like a father to me, in teaching me a lot about hydronics. Charging me big bucks to hear him talk about this stuff, Making me buy the books I needed to study this trade. And giving me his phone number if I ever needed his help.
but he never answers that phone number
Reminds me of the good old days when my real dad was still alive. He also taught me stuff at a cost, made me by my own school books, and never answered the phone when I called
(after he got Caller I*D installed on the line)
And to all the Dads out there that continue to help the next generation of Steam Heads
Here is a DAD Joke appropriate for tomorrow.
Edward Young Retired HVAC Contractor & HYDRONICIAN Services first oil burner at age 16 P/T trainer for EH-CC.org
Comments