Welcome! Here are the website rules, as well as some tips for using this forum.

Basement Radiators....Free Lunch?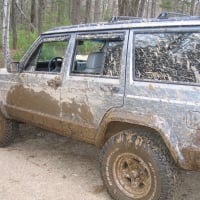 Since it isn't heating season I'm having crazy ideas of modifying my system again. I have a 40 year old boiler that is in great shape and still going strong, but it is 40% oversized.

I have a field stone foundation and the basement tends to run a little chilly and I was thinking of putting a wall mounted radiator in the basement above the water line. Since the boiler is already running and has more then enough capacity.....will I essentially be heating this radiator for free?

Adding some additional EDR should reduce cycling on pressure as well. Maybe.

Thoughts? Oh, btw....it is a single pipe counterflow system.
Comments