Welcome! Here are the website rules, as well as some tips for using this forum.

Summer Project - replacing return piping
My first season with the steam system is now over. She dutifully did her job but not without issue.
Over the winter I noticed the LWCO would trip and initiate the water feed. Good to know it worked, but it really shouldn't be. Not everyday. Discovered some very corroded and leaking wet return.
LWCO tripping more and more, to the point where I'd head down to the basement as soon as I woke up and add some water, but it would still trip in the afternoon. Not good.
So here's the section that I will be replacing.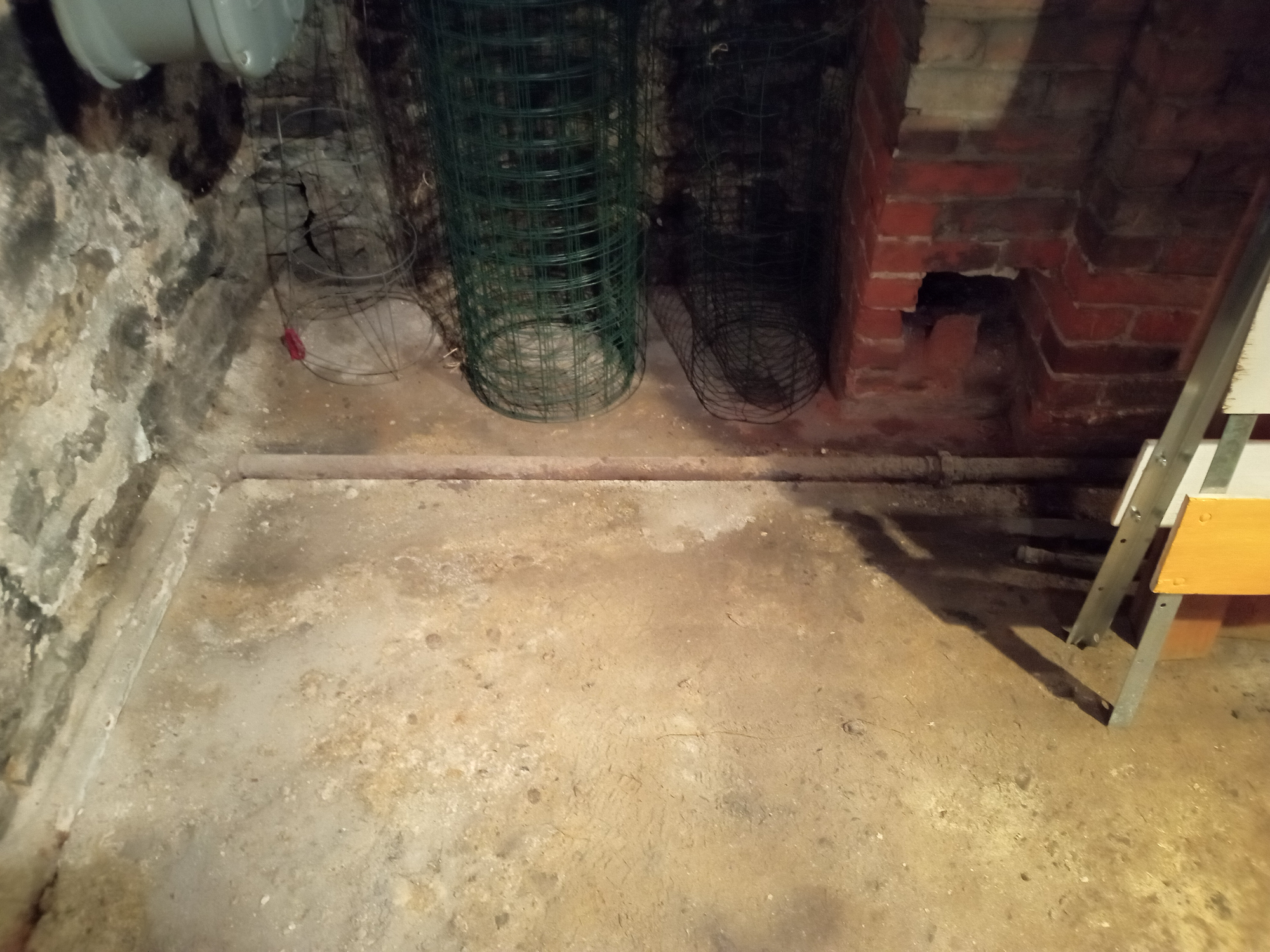 Now to the fun stuff. I blew-down and drained the system today. Lovely browns and blacks.
There really isn't much dry return in the basement, maybe 12-15 ft. total. Wet return is 3-4x that (thus the issue).
So that makes me think I should try to convert the section I am replacing into a dry return by pitching it as much as possible.
One concern is the ancient, indirect radiator hanging from the ceiling. It kind of seems like its resting on the return. If that thing comes crashing down though...
The other concern is the 90 degree turn it has to make. I'd prefer to continue the pitch around the corner to shorten the wet return more.
Thoughts / suggestions?
Comments