Welcome! Here are the website rules, as well as some tips for using this forum.

Rising sight glass and banging is back and I don't know why - need a steam detective!
So after solid advice I got here when my water feeder was on the fritz, I had my steam guy put in a VXT. He left the old one connected as you can see in photo, maybe as a backup? I'm not sure.
For the first time in a long time, things seemed as good as the system ever was. Not much banging. Sight glass 1/2-2/3 full. I could track water use now and while it was still more than ideal, there were no obvious leaks and otherwise things were running ok.
Now just a couple weeks ago, things changed. The sight glass regularly shows filled just 1/2" from top, the banging is insane on the basement main, like I see dust blasting off it and the whole pipe shakes every time it bangs when the system fires up.
I don't know what changed.
One odd thing is the VXT hasn't recorded any added water for a month when before it was recording a couple of gallons a week which I know isn't good but it was at least consistent.
My steam guy wants to replace the LWCO as a fix but he's not sure that's the issue. He's playing educated trial and error which is an expensive game after dropping so much money on other boiler repairs this season.
Any suggestions given these clues?
Fyi, this is a gas fired single pipe steam system 350k btu for a 4-family building.
My goal is to get rid of the basement main banging- the banging had been totally gone from Feb until now so I don't think the pipe is not pitched properly- and also to keep the water level at the correct spot in the sight glass.
 I just don't know what would've changed suddenly to throw things off when it had been working relatively good since the VXT was installed.
  All ideas appreciated!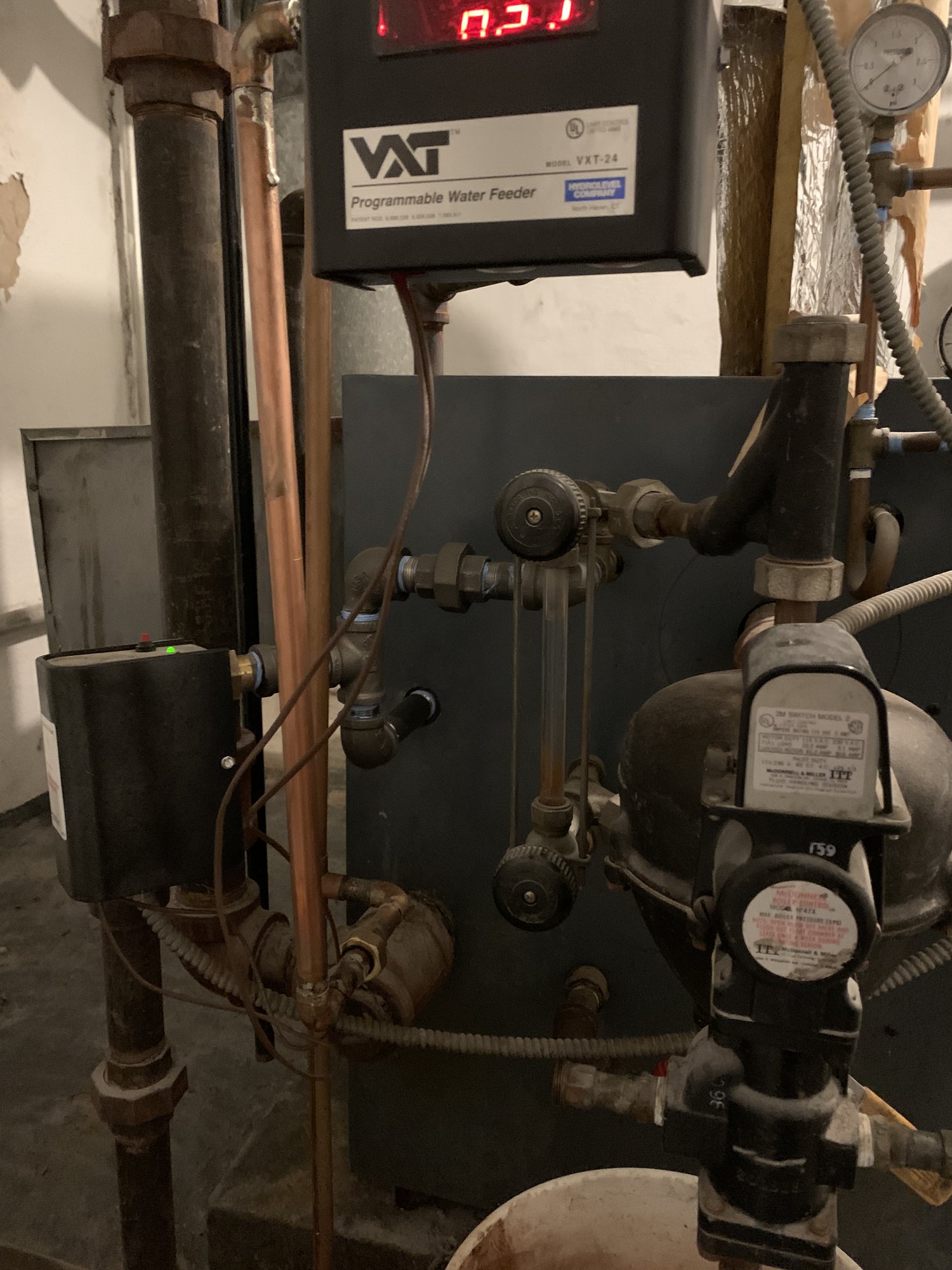 Comments