Welcome! Here are the website rules, as well as some tips for using this forum.

Weil McLain GV90+ Boiler Won't Stay Lit
Hello,
I was hoping I would be able to get some help regarding my Boiler that won't stay lit.
I have posted a youtube video here that demonstrates the issue that I have been having.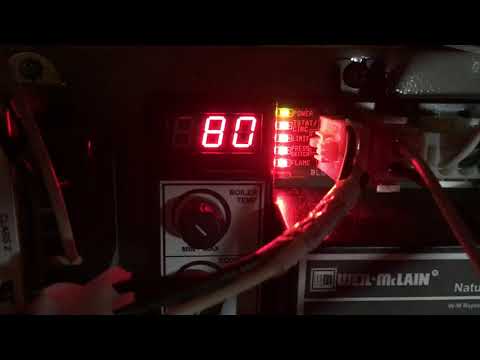 https://www.youtube.com/watch?v=uTT0Ia6k0B0
Essentially what is happening is the flame will initially light, but then the flame will go out. The system appears to be trying to re-light periodically, but fails. If I manually power the boiler off, and turn it back on, it will light, but then it will go back out again after a few minutes, and then attempt to relight itself again and fail. The linked video is about 13 minutes long, and has a pinned comment which shows the points where the flame goes on & off, and reset attempts are made.
This is a Weil McLain GV90+ Series 2 model. I had replaced the Module Control Unit a few years ago, because the first one was faulty. It was replaced with an upgraded part. I did inspect the Module Control Unit today, and it looked fine. I didn't see any fried circuits like I did on the one I replaced a few years ago.
I also replaced the ignitor a week ago in the hopes that would fix the problem. Replacing the ignitor didn't seem to help with the issue, as the problem is still occurring.
I took a quick snap of the pressure gauge as well. It should be attached to the posting.
Let me know if there is any more information I can provide.
Thank you.
Comments