Welcome! Here are the website rules, as well as some tips for using this forum.

Principal Amy's School Steam System Repairs-Pictures & Blue Prints--Revisit this Fall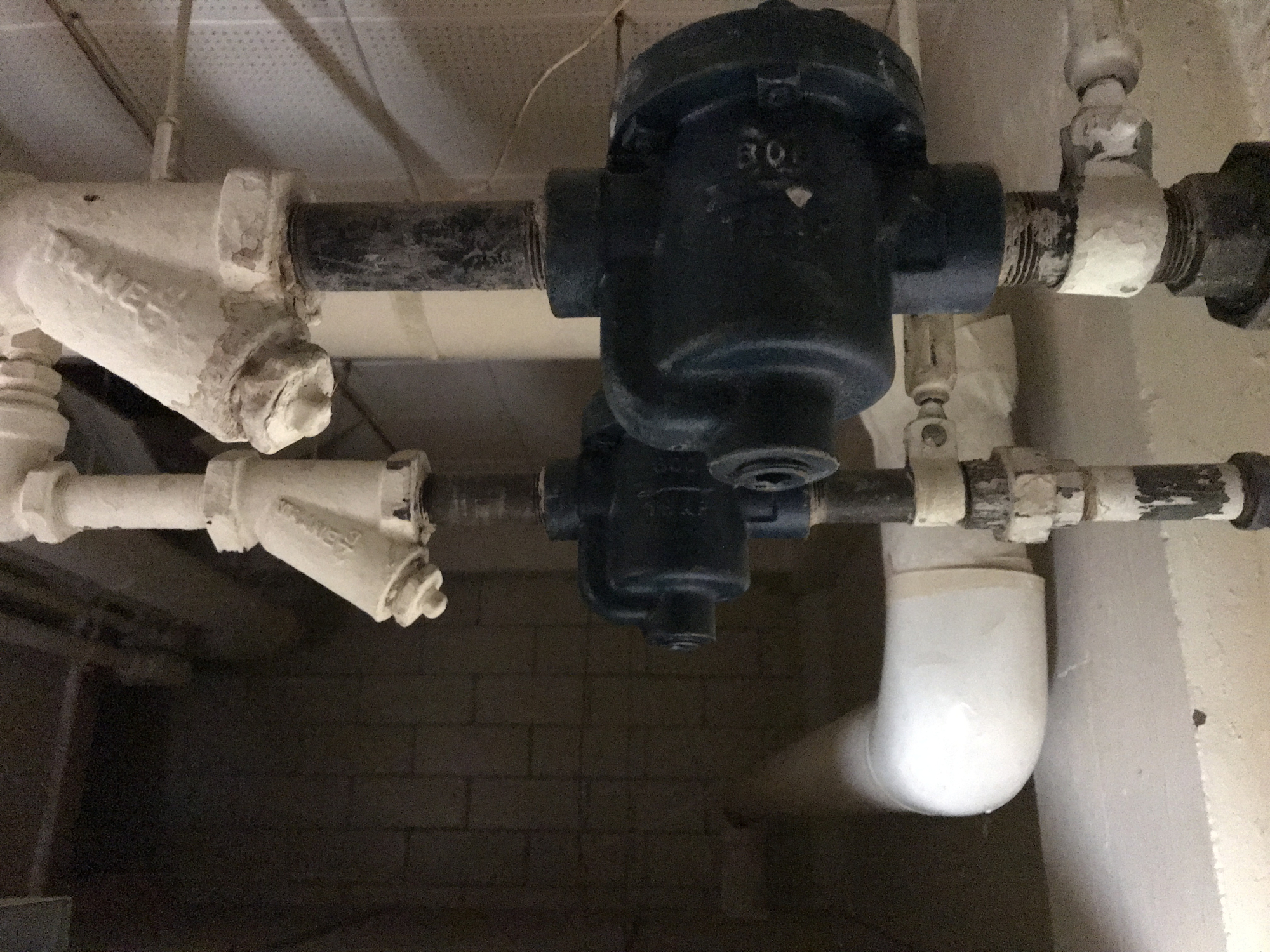 Two working trips were made to the school, (300 miles round trip).
4 EOM F&T's were replaced/rebuilt. About 25 thermostatic traps changed/repaired.
I have learned that bucket traps do not do well as F&T's for a heating system.
These were hiding above a ceiling, 2 generations of maint men did not know they were there. They may not have seen daylight since installation years ago.
These 3 new F&T's were installed.
Strainer with 3/8 " blow down valves, test ports on F&T outlet, G-2 air vent on outlet with valve to isolate G2 if it ever blows steam/water.
Maint man was shown how to blow down strainers and open outlet test ports to assure that they are not blowing steam.
The 2 outlets are connected to a common dry return, so if steam shows in one it would show in the other test port. By closing one gate valve you can figure out which F&T has failed.
The logic/reason for adding the G2 air vents to the "dry return" side of the F&T's is that in this installation the return line starts about 12" above the floor and slopes down towards the transfer pump. But that run is over 150' long and not visible as being boxed in.
Then part of it is under floor to the transfer pit, this was replaced sometime in the past and may or may not be "dry return".
I feel these vents added in 5 places will help the return piping breath adding in steam delivery speed and water return.
In theory the vent could be replaced with an open pipe, but things do happen to traps over the years. And the isolation valve under the G2 is redundant....if needed.
You know the transfer cond pump has passed steam thru it's vent for a long time, when there is a permanent collection bucket, with hose to floor drain, hanging from the U turn down that is 6' above the floor.
Comments