Welcome! Here are the website rules, as well as some tips for using this forum.

LP tank monitoring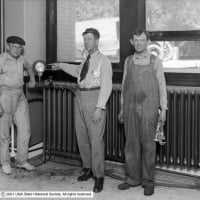 Timco
Member
Posts: 3,039
Howdy fellas. 
So I have 3) 120 gal LP tanks. The gauge goes to 100% but when filled to 100gal it makes them read 80% on the gauge, correct? Can anyone recommend a WiFi or wireless monitoring system like my smart oil gauge? The dials / gauges say "remote ready" on a small black tab. 
Thanks!  Loving New England but still getting used to oil & LP life. Using LP now due to oil costs. Usually we run oil with LP as backup but right now oil is still higher than LP. 
Tim 
Just a guy running some pipes.
Comments