Welcome! Here are the website rules, as well as some tips for using this forum.

My client's heat exchanger got blowed up.
It even blew the bolt heads off. We found it like this during a recent heavy rain. The flue was full of water. The condensate neutralizer was draining too slowly. I think they should rewrite the manuals to show flue piping terminating with one two 90s. Many show a straight up, open termination.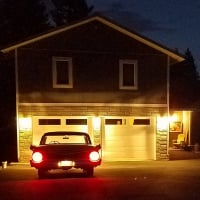 Comments