Welcome! Here are the website rules, as well as some tips for using this forum.

Is an oil to gas conversion worth it in NYC?
Hello everyone!
I need to replace my boiler, it finally gave out at the end of last winter. I'm told it is original to the house. Last winter a full tank got us ~3 weeks with only turning the boiler on 3x a day for ~2hr (takes ~1hr after turning on for heat to kick in).
I live in Brooklyn, 2-family house, 2000 st ft, built in 1899. We have steam heating, 10 radiators (9 similar to pic attached, 1 very large one in the front hallway). We currently have gas that goes to the water heater, dryer, and kitchen stoves. My family has lived here since the 70s. According to the DOB site, it has no Certificate of Occupancy and no records of any permits or job filings.
I am trying to decide if it is worth it to convert to gas. Last fall, I got a few quotes, but nothing came of it because people didn't get back to me, so I am getting quotes again.
I have been told very different things. I am trying to figure out what is true and what I would need to address to pass inspection.
1) Permit: One person told me I need a permit, another that I don't need one but do need an inspection (he quoted me very cheap for the installation but said filing the job would cost me $3500-4000), and another told me I don't need a permit because I already have gas and inspection would bring me problems. Oddly enough, the DOB boiler division did not give me a straight answer, the guy sounded uncertain and told me a permit was for a 5+ unit bldg, then he told me to call the plumbing unit.
2) Water heater: only one guy mentioned it and said he would need to register it. Is this true? A family friend installed it a few years back. Would there be any issues with it, did it require a permit?
3) Inspection: each plumber pointed out different issues, no single issue was mentioned twice
- one plumber told me he would need to upgrade the gas line because the current one is too small, he was the only one to tell me it was necessary
- he also said we would fail the pressure test because our pipes are old and then our gas would be cut off
- guy that mentioned registering the water heater said it needed
a) 4" flue instead of the current 3"
b) 3/4" pipe instead of the current 1/2"
c) Vent needs to be pitched upwards
- union fittings on gas line are not to code w/o a shutoff valve
- dryer duct needs to be rigid instead of semi-rigid, and the inspector would need to check the vent on the outside (which is under the very much not permitted deck)
Basically, is a conversion worth it or should I just stick to oil? If I convert, is inviting DOB into my home going to bring me more problems? Will they stick to just the boiler and gas line or go looking for other violations (e.g. electric, water lines) that I am unaware of?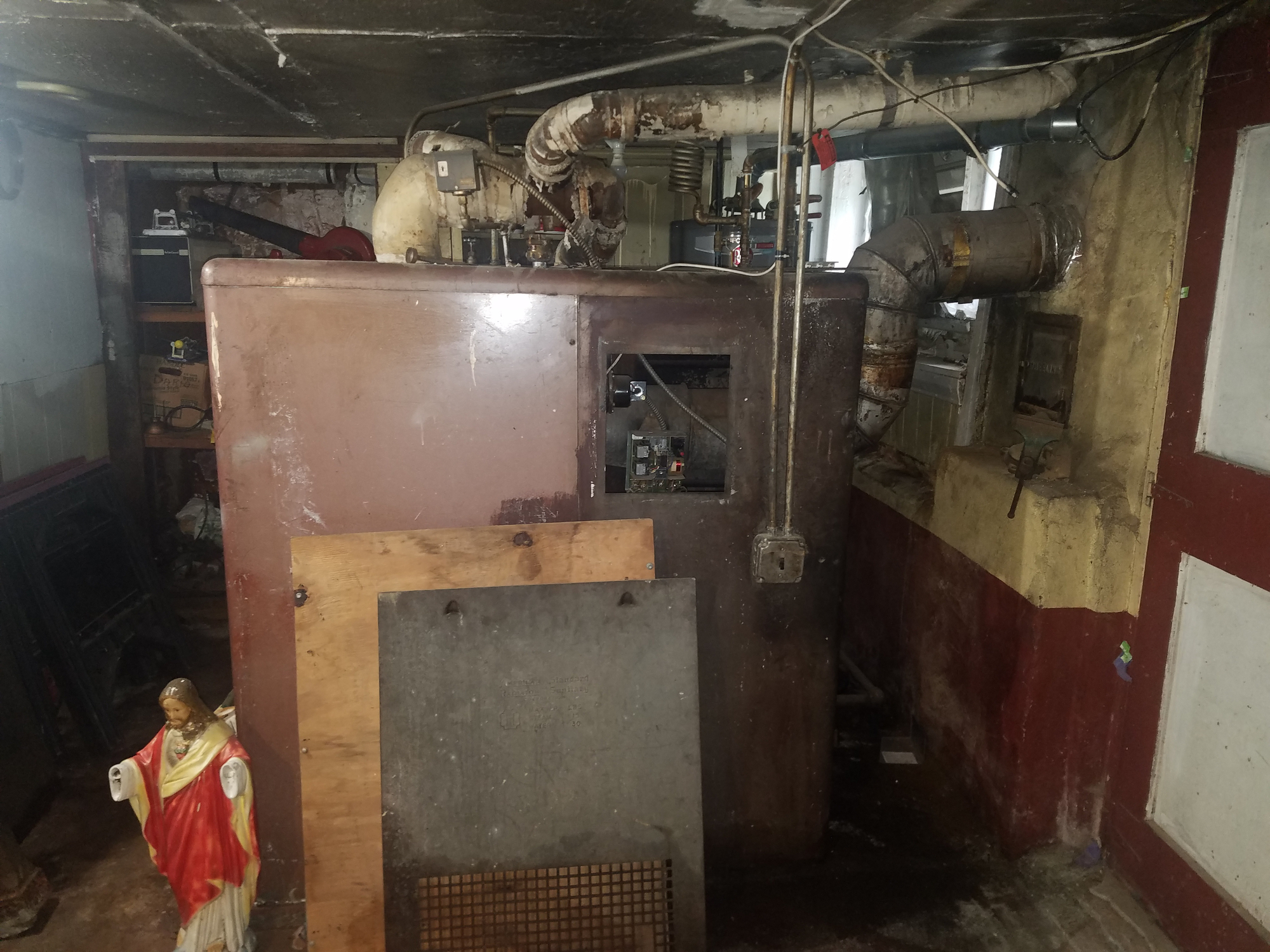 Comments