Welcome! Here are the website rules, as well as some tips for using this forum.

Old Basement Dehumidifier May Need Replacement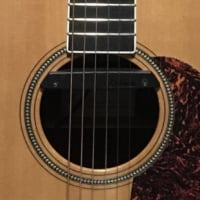 Dehumidifier GE ADEL70LR. Current basement room temp is 77 º, humidity is 57%. I have it on a time that goes 30 minutes on, 30 off. When cycle starts it lowers humidity to 53-55%. So it works, but there's never any water in the bucket. I would think the temp and humidity levels would be high enough to collect water.

For six years I had the Dehumidifier in the boiler room where it was in a corner draining into the slop sink--probably built more heat up--partially from its own motor-- and being the room has a brick wall, perhaps subject to more humidity. Basement is 500+ square feet. Outside humidity is 38% which I suspect is the culprit. Usually NY area summers are very high in humidity but not this early in June. I can hear the unit cycling between fan and coils several times within the half hour that it's on. Humidifier itself mostly reads 55%, sometimes down to 35%. Air coming out of unit is cool, so obviously not extracting a lot of water. Serves as a cooling fan for now.

Comments