Welcome! Here are the website rules, as well as some tips for using this forum.

Antique plumbing - pics and questions
We have a turn of the century house built just around 1900. One of the bathrooms has been remarkably untouched, and I'm trying to leave it that way; antique tub, sink and toilet. Unfortunately I couldn't find a plumber to repair the old fixtures. The reasonable statement any reasonable plumber makes is: just replace it!! So instead I do the repairs I can do.
In this case I have a clawfoot tub that I believe is original to when built, so it really is an antique. The main issue I am having is a leak from the drain, which has been dripping through into the kitchen. My short term fix was to stop using the tub, and that has allowed me to avoid looking at it. Now I finally have the time to get into this to figure out what is going on (my wife is visiting my daughter - it doesn't go well when she is around with ceilings and flooring cut away and water dripping and - you get the idea).
The joint that is leaking is the vertical connection at the nickel-coated brass fixture to 1-1/2" copper drain. The joint is clearly a compression joint, and when I loosened the joint there was almost no gasket material to keep the joint tight, just a couple turns of ancient faucet packing and lots of accumulated black gritty junk, but nothing to make a tight fitting. On the other hand, the horizontal compression joint with some sort of white packing has been leak free, and looks like I can tighten it back up without leak.
First question, does anyone recognize the material the horizontal joint is packed with? Since it is still working well, I would be happy to get some of that for the other joint.
Second question, if the horizontal joint material isn't available anymore, would any of the faucet packings types I pictured work, or is there a better way? I would prefer to use something that wouldn't require me to pull the whole fitting off, since that would destroy the horizontal joint too, and possibly require removing the drain inside the tub.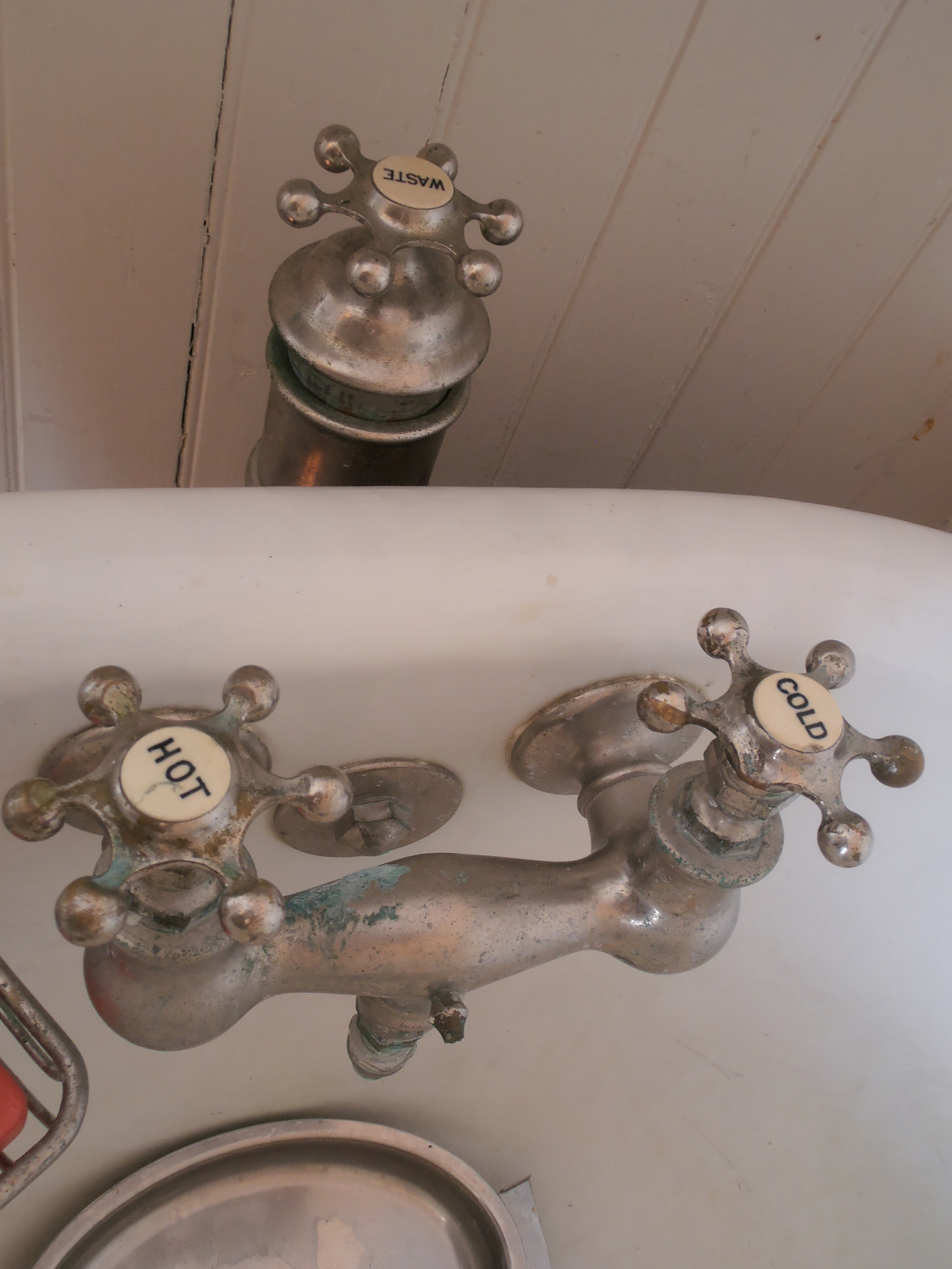 Comments