Welcome! Here are the website rules, as well as some tips for using this forum.

Can an injection loop using ECM pump replace a mixing valve?
We need to have two system water temperatures, both with reset control. The first system output goes to a floor with cast iron radiators that thrive above 160F. The second goes to radiant system with pipes in the ceiling and some in the floor. These work best at 120F to 155F depending on outside temperature.
The system we are replacing using a linear mixing valve with Tekmar 360 controller. The question is whether an ECM pump with a Taco PC705-2 reset controller would be better solution. Better in efficiency, ability to handle varying zone loads and reliability.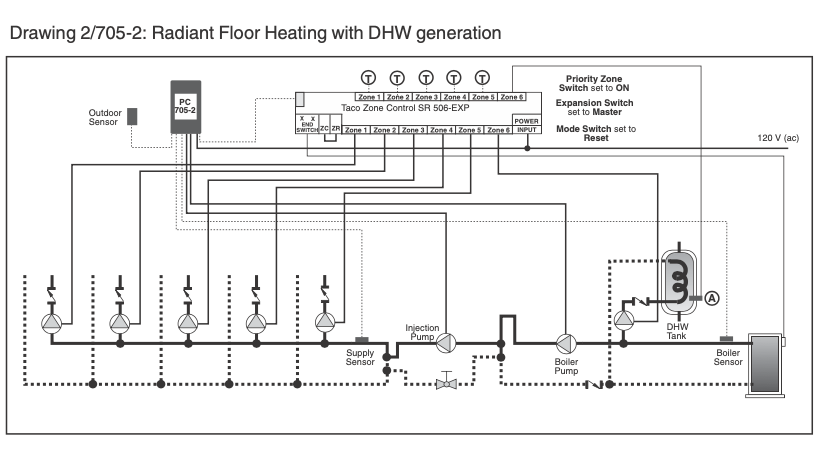 Comments