Welcome! Here are the website rules, as well as some tips for using this forum.

How to use a VXT water feeder as a delay timer?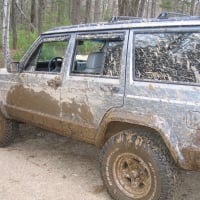 So....I've been wanting to get a delay timer to tame my 40% oversized boiler from short cycling when it's cold out.
I've also wanted to add an automatic water feeder to better keep track of make up water.
@Jamie Hall
and
@Gordo
have been using the VXT for both.  I'm just a little confused on how to set this up.  Here is my thought process...
1.  Install the LWCO probe as close to the middle of the sight glass as possible.
2.  Fill the water so it's an inch or so above the probe.
3.  Wait for a cold day when the boiler is making pressure and likely to cycle.
4.  Let's say I don't want to develop more than 4oz of pressure.  So wait until the gauge reads 4oz....then drain water out of the boiler until the probe cuts in.
Then 10 minutes would pass....the condensate would return to the boiler, and if the thermostat is still calling for heat it will start all over again.
Am I on the right track or am I overthinking this?  My other concern is what happens when the water level drops a little over time?  Do I manually  maintain a certain water level so everything works right?
Thanks guys!
Comments