Welcome! Here are the website rules, as well as some tips for using this forum.

Switching Relay making error sound with blue light
Hi all, I'd be grateful for any insight on an issue I'm experiencing with my hydronic heating system.
I have a Taco SR503 switching relay that enables my gas boiler to heat three zones (two radiator zonesand one in-slab hydronic zone.) Recently the relay started emitting this horrible sound (kind of like a grinding error noise) When I took the cover off, I noticed there is also a blue light that accompanies the sound coming from the Zone 1 box.
The whole system is heating fine, all zones are cozy and correspond with thermostat settings. The problem sound seems to come on in the evening, beep 3-6 times, sometimes it also hums in between beeping.
The boiler is a Burnham (US Boiler Company) model FCM070NH
Max Input: 70,000 BTU
Max Output, 63,000 BTU
Max Gas Supply Pressure 14.0 in w.c.
Gas valve outlet Pressure -0.015 in w.c.
Here is a video I took that documents the problem: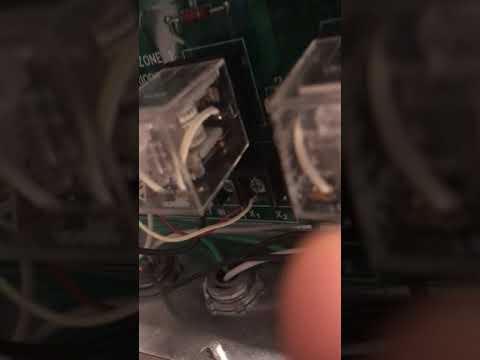 https://youtu.be/Kgev-PDAlXk
Please let me know if you have ideas!
I was not able to find a description of anything like this on this forum or elsewhere.
Thanks,
rep292
Comments