Welcome! Here are the website rules, as well as some tips for using this forum.

Can gas fired steam heat work in a power outage?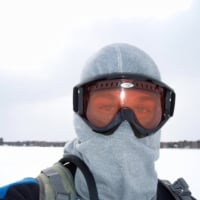 Last winter we lost power for two days.

We had no heat during this outage and our old home chills quickly! But we did have plenty of hot water from our separate water heater tank. My casual understanding is that the pilot in the water heater keeps enough charge for the water heater gas valve to power itself.

Got me wondering, since steam heat is mostly passive, can the same be done for our boiler?
I think the only electricity needed is the for opening the gas valve and the flue damper. The thermostat has a AA battery backups built in.

Our Burnham boiler has a pilot too.
Is there a straightforward (for a pro) swap out or upgrade that would give us enough power for heat in a blackout?
Figured I'd ask here before calling around and asking a potentially dumb question.
New owner of a 1920s home with steam heat north of Boston.
Just trying to learn what I can do myself and what I just shouldn't touch
Comments