Welcome! Here are the website rules, as well as some tips for using this forum.

Repurposed plumbing art
N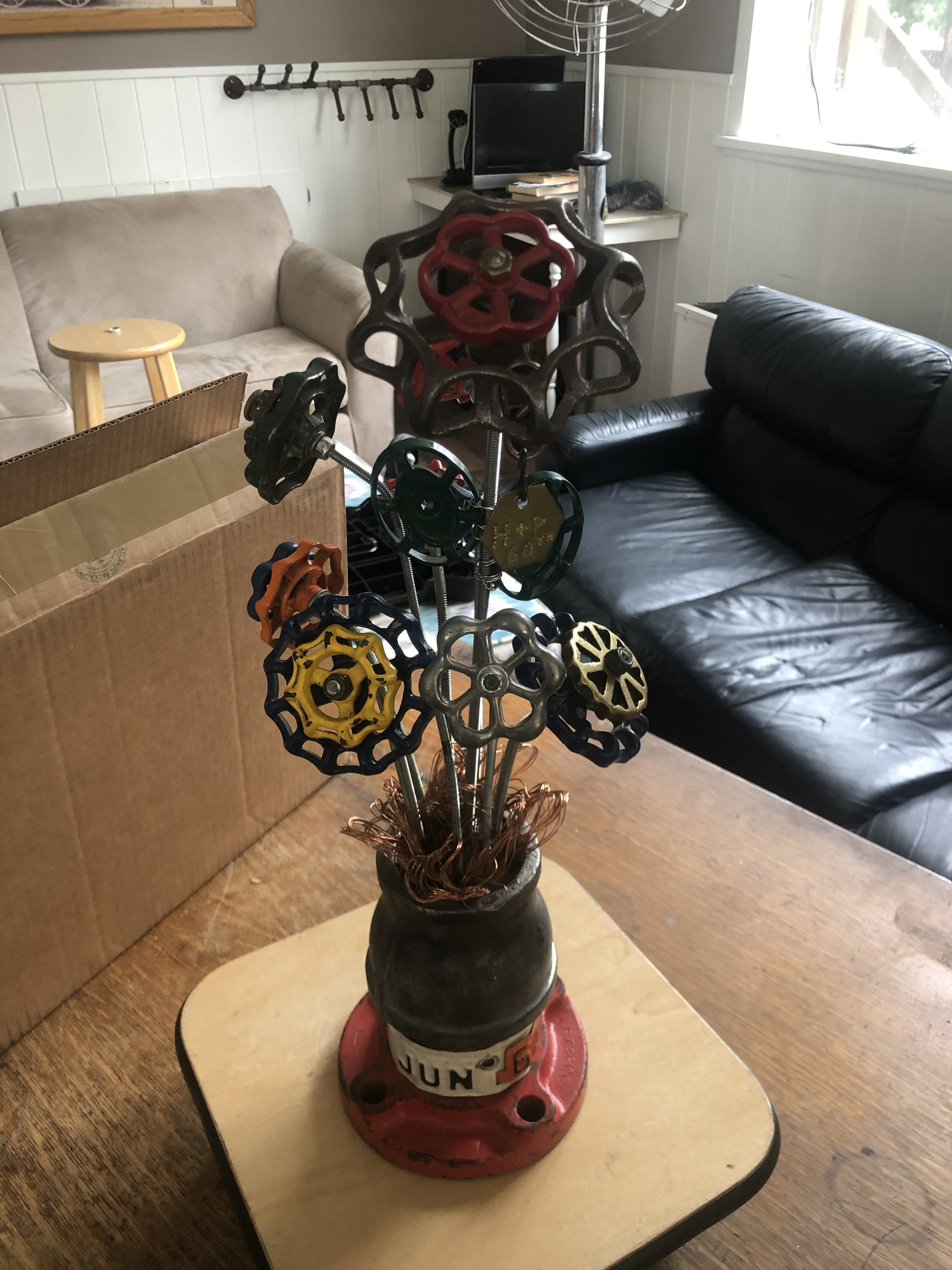 Let me know what you guys think of this one. Anybody else do this type of thing with the old plumbing parts of the takeout? A while ago there was a post on the page about repurposing salvage parts from plumbing and boiler change outs I didn't have this project finished at the time and can't find it to repost it in that feed on the wall. This is a project that I made as an anniversary gift for some friends . They have been married 60 years he likes to repurpose stuff and makes yard decorations and clocks out of hubcaps things like that. They spend a lot of time with the flowers and vegetables in the garden so I figured I'd give them some flowers that wouldn't wilt over the winter. Also I was fortunate to find an all the license plate in my pile of junk that matched the month and year that they were married. I had some old blank valve tags that I use to create a custom one.