Welcome! Here are the website rules, as well as some tips for using this forum.

If you've found help here, check back in to let us know how everything worked out.
It's a great way to thank those who helped you.
Two system replacement
Big house built in 2005 had two ICP AC systems installed. House is now for sale and vacant, not selling, so the realtor decided maybe it would be a good idea to replace the AC systems since neither are working. House has a 4 ton and a 3 ton. Unfortunately the condensers are beat because the old owner had a dog and his favorite urinating spot was on the 3 ton condenser lol. That rotted the hell outta the aluminum fins leaving only the copper. The original install was shabby as is in most development housing projects. Trunk with flex running everywhere. But it's not my job to replace the whole system just the equipment. So we're on our way.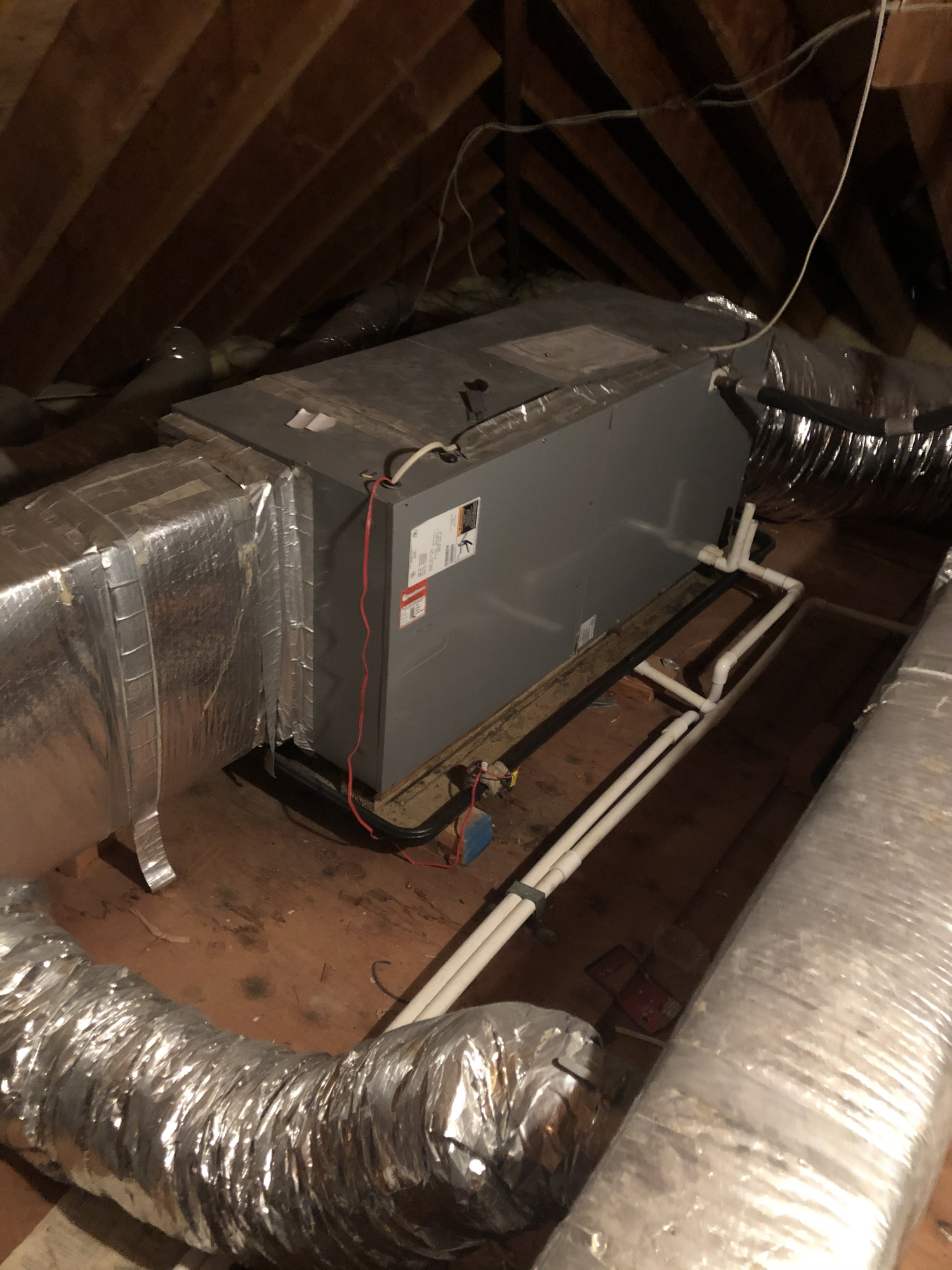 DL Mechanical LLC Heating, Cooling and Plumbing 732-266-5386
NJ Master HVACR Lic# 4630
Specializing in Steam Heating, Serving the residents of New Jersey
https://heatinghelp.com/find-a-contractor/detail/dl-mechanical-llc
https://m.facebook.com/DL-Mechanical-LLC-315309995326627/?ref=content_filter
I cannot force people to spend money, I can only suggest how to spend it wisely.......