Welcome! Here are the website rules, as well as some tips for using this forum.

Buderus GB142/24 WHISTLING
I have a 11 yr old GB142 that just began making a loud whistling noise as it heats for H/W. Doing some Google'ling it appears that I might have a boiler thats "Kettling". The whistling sound is not there at burner start up but as it goes to higher flame the whistling starts and increases in loudness as the boiler heats. When the burner shuts down the whistling continues for a few seconds and disssapears. I cleaned the combustion side of the boiler in hopes that maybe thats what was causing the noise but it's still there.
Last night I tried back-flushing the HX to see if anything would come out. The water came out clean and clear with no scale particles with what I think was good flow. I purged this boiler 2yrs ago when I added radiant to a new room...I expected the water to be discolered but maybe this is why it looked so clean.
I can hear that the sound is coming from both the left&right side of the HX. I think my next move would be to flush the HX with a cleaner.....Rhomar 9100?
I'm going to take a video and hopefully get it posted in a bit.
Anyone run into this problem or have any ideas?
Here's a video;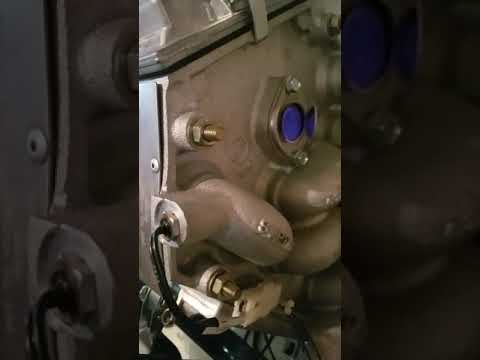 https://www.youtube.com/watch?v=tG0ma5vVuAQ
Comments