Welcome! Here are the website rules, as well as some tips for using this forum.

Ductless cooling and heating. Where to start?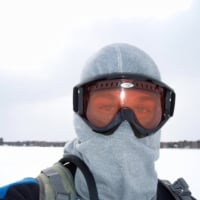 Our 1920's home has a ~15'x~15' family room addition with vaulted ceilings built in the late 90's.
The house is heated with steam but this room is electric baseboard. The electric baseboards are OK and do heat the room fine, but they're not the cheapest to run. The addition is over a crawlspace and with door and window placement, I don't see a viable path to add a useful radiator to the room at least not not in a financially responsible way.

This room also gets pretty warm in the summer and due it being all casement windows, we cant get a window AC or a portable AC in there.

We're more motivated to explore ductless AC in there now that we're working from home all summer.
And we're also thinking that a mini split (I think?) could offer some slight efficiency on heating in winter or in shoulder seasons. We keep heat fairly low in that room but it still adds up without really being comfortable in the winter. I expect the savings on heating will not really ever pay for it self over its life, but could make the cost of adding AC there more palatable.

So as someone trying to be an informed consumer:

Are there particular red flags to keep an ear out for as we shop around for quotes?

Are there particular brands to request or to watch out for?

Perhaps most importantly, is there someone you trust and recommend who works the North Shore area / Greater Boston?
New owner of a 1920s home with steam heat north of Boston.
Just trying to learn what I can do myself and what I just shouldn't touch
Comments