Welcome! Here are the website rules, as well as some tips for using this forum.

Uponor bend support question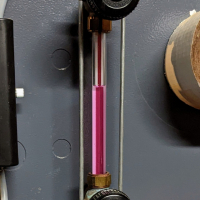 So I've got a silly question.
I originally wasn't going to use any of these and instead I ended up using them constantly..
This is about the bend supports that snap onto the tubing to hold it in a tight radius.
Can I have two of them close together to form a tight 180 degree loop? Or to turn 90 up and then 90 left, or right etc? Like literally two Back to back?
Also how close to a fitting can they be? I assume it doesn't matter as long as I can expand the exposed end?
https://www.supplyhouse.com/Wirsbo-Uponor-A5250500-1-2-Plastic-Bend-Support-2128000-p
I can't see any of this being an issue but you never know...
Single pipe quasi-vapor system.
Typical operating pressure 0.14 - 0.43 oz.
EcoSteam ES-20 Advanced Control for Residential Steam boilers.
Rectorseal Steamaster water treatment
Comments