Welcome! Here are the website rules, as well as some tips for using this forum.

Code question - Water near panel box.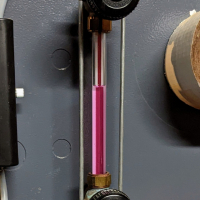 Hi all,
I'd like to run a pipe near my panel box but I need more details on NEC. From what I can tell, they want the area by a panel box clear from the floor to 6'5" above the floor. They also want it clear 36" side to side and 30" in front of the panel. Please correct any errors in that because I was very tired when I read it.
The issue is, I want to run a 3/4" copper pipe roughly 12" above the box (That's where my floor joists are), roughly 4"-6" over from the front of the box. So it in no way impedes access to it and certainly can't drip on it if it sweats. But, I feel it technically violates NEC. What options do I have? Will inspectors bust chops over this in an old house? Can I sleeve the pipe with PVC in that area to make it compliant?
Please excuse the crudity of this model. I didn't have time to build it to scale or paint it.
Single pipe quasi-vapor system.
Typical operating pressure 0.14 - 0.43 oz.
EcoSteam ES-20 Advanced Control for Residential Steam boilers.
Rectorseal Steamaster water treatment
Comments