Welcome! Here are the website rules, as well as some tips for using this forum.

[New (to me), 110 year old home] Help with Grundfos UPS15-58FC Rattle (videos included)
Hi everyone, I've been lurking for a while trying to learn enough about radiator systems, boilers, and circulating pumps to troubleshoot a persistent rattle. I have tenants moving in soon with a new baby and I'm hoping to get the nursery as quiet as possible.
Note on the system:
- 110 year old with a mix of Cast Iron fed by steel that looks like 1", a bit of copper to basement wall mounted rads (3/4 inch maybe), and a couple newer rads running pex (looks like 3/8").
- Circulator seems to run constantly (it doesn't cycle with the boiler). This is in Canada.
- Circulator is Grundfos UPS15-58FC
- There is a bad leak near the boiler which I plan to have fixed when it is warm enough to shut down the system for a couple weeks
- The system has been bled for the most part, but there is one upstairs rad that needs to be re-bled about once every week or two for 3-4 seconds (it makes a "tinkle" noise prior to being bled which, when bled, goes away).
- There does appear to be an air lock in one of the more recently added rads in a back room...I haven't figured out how to fix this yet, but it isn't annoying me like the rattle.
Are there any steps you can recommend to troubleshoot or mitigate the sounds?
Videos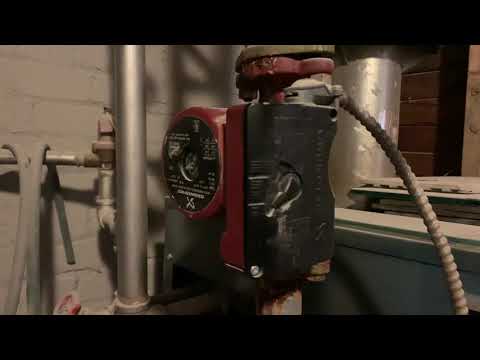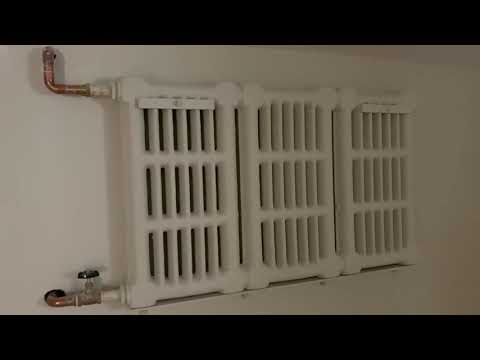 Comments