Welcome! Here are the website rules, as well as some tips for using this forum.

Tune-Up/Maintenance....Steam Expert or Regular Guy?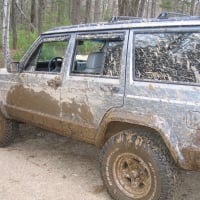 I've got a 35 year old Peerless gas fired steam boiler. In the past I've had a plumber friend clean things up, do an inspection, and do some minor adjustments every couple of years.

I was going to move on from the boiler just because "it's old", but with the advice of this group I've decided to keep it in top notch shape. No sense replacing it, if it ain't broken.

That said, my plumber friend has moved away and I find myself needing a "professional" tune up for the first time. Is this something I should convince a Steam Expert from this website to perform? Or is it simple enough for the local HVAC guys to do?

Plenty of modern guys around....but I wonder how many are familiar with the older boilers.

What would you do?
Comments