Welcome! Here are the website rules, as well as some tips for using this forum.

I just Noticed Dripping Peerless Boiler .. VIDEO
Hi Again!
I feel like I can never get ahead ... couple weeks ago the expansion tank of the hot water heater and P & T valve replacement, then three days ago, the washing machine hoses were leaking and now today I heard "sizzle" sound when I walked by the boiler ... huh what??
I was in the basement talking on the phone while my girlfriend was taking a shower. I kept hearing this "sizzle" sound and thought it was strange. Turns out there's a very minor but constant drip coming from the plate that's attached to my domestic hot water coil. From what I gather the Peerless boiler is from 1992, so maybe it's time?
I
guess
it could have been going on for some time because the cast iron piece has that white discoloration on it.
I also noticed on the gauge the water is 190 degrees, is that right? I am reading the gauge incorrectly? Seems a bit high, right? If indeed its too high, how would I lower that? Is it just a simple oil nozzle swap out? The oil company (Petro) we have a service contract usually does that one per year with the annual cleaning, I wonder if the guy put in a nozzle that was bigger?
Any help is appreciated.
Fred from Long Island, NY
VIDEO of Dripping
Peerless Boiler Dripping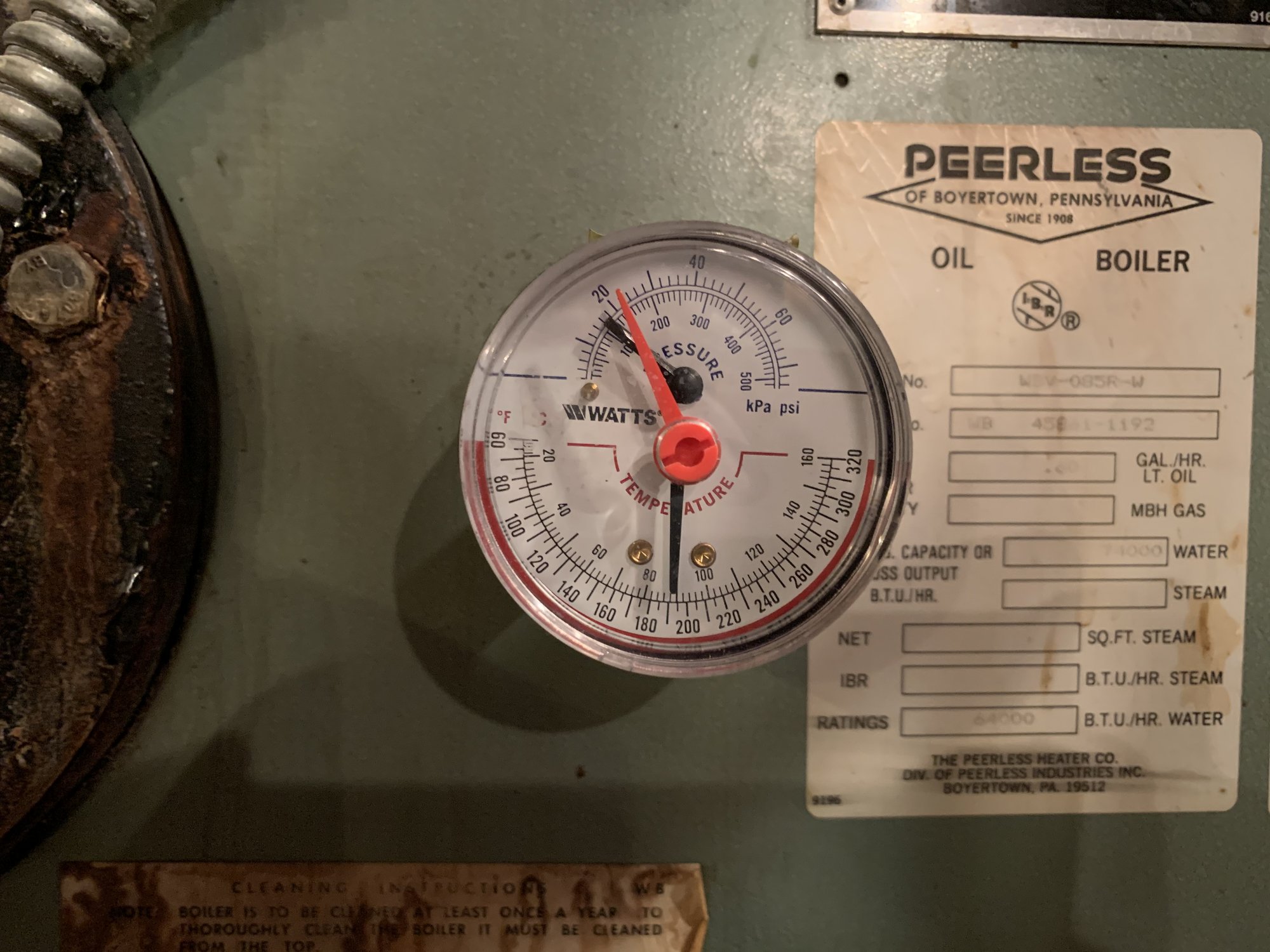 Long Island, NY
Comments