Welcome! Here are the website rules, as well as some tips for using this forum.

Help with old two pipe direct return system
I own a 1920s house with what appears to be an old two pipe direct return system. It appears that two radiators were removed from the system (bathroom, kitchen) and the supply and return lines for those radiators capped off. There are five remaining Columbia brand radiators. The balance valves which appear to be the originals on the radiators appear to be seized up. The system seems to work very well, with only a few things to complain about. The upstairs is too hot in the morning. I can't find any type of air separator on the system anywhere. The one radiator makes a banging noise once when the system fires up. There are no unions or valves to isolate the boiler for service. The shutoff valve turns but will not close. The expansion tank is the old kind with no bladder and on the return, on the suction side of the circulator, which is also on the return.
My father was a master plumber with lots of hydronics experience, unfortunately he recently passed away due to leukemia and so cannot help me. He taught me a ton, but almost nothing about hydronics.
What changes would you make to this system if it were yours? Right now I am thinking TRVs, but I am tempted to move the circulator to the supply and install a caleffi discal on the supply and a modern expansion tank, then remove the old expansion tank. The manual for this boiler explicit shows the circulator on the return though.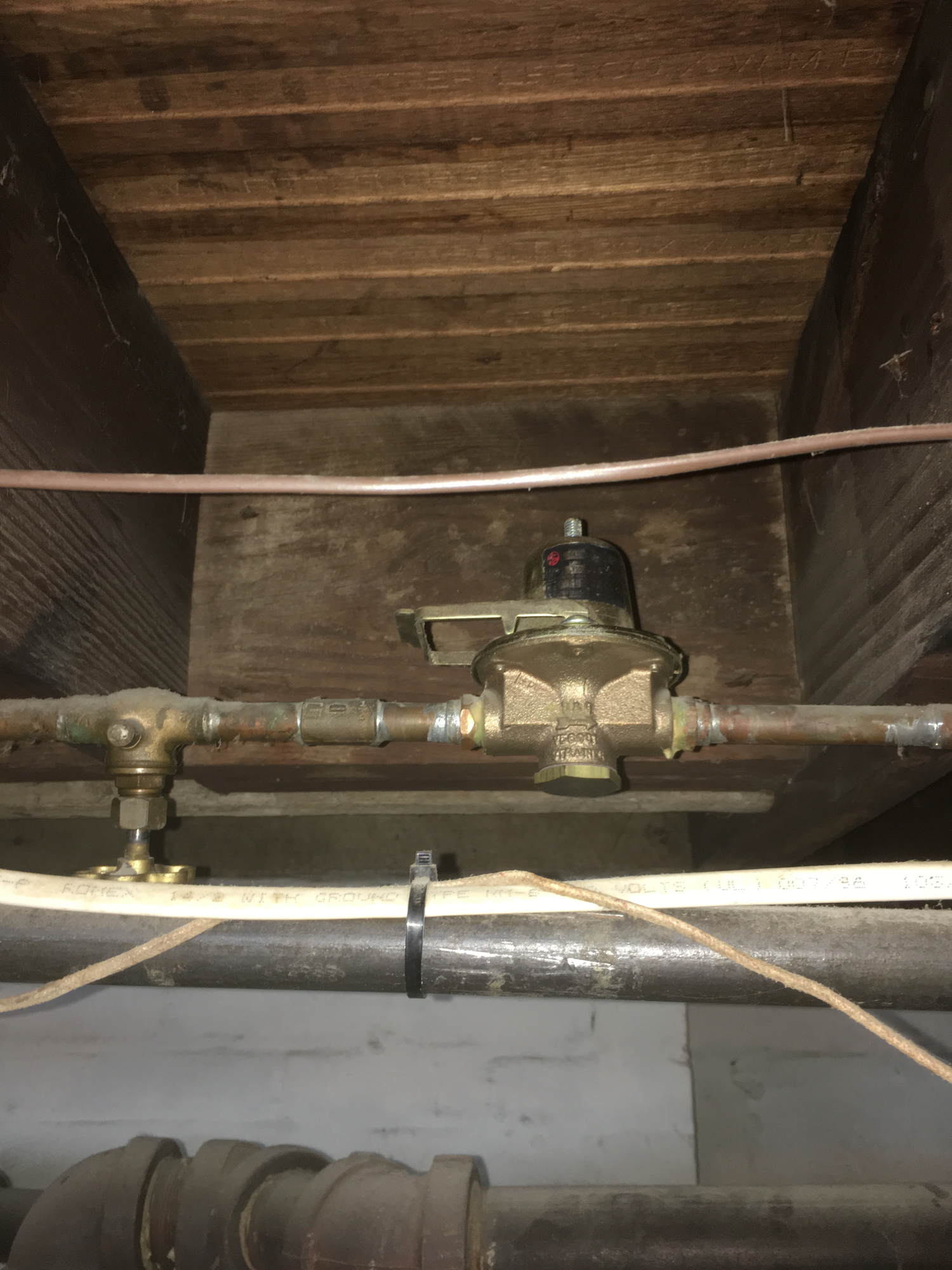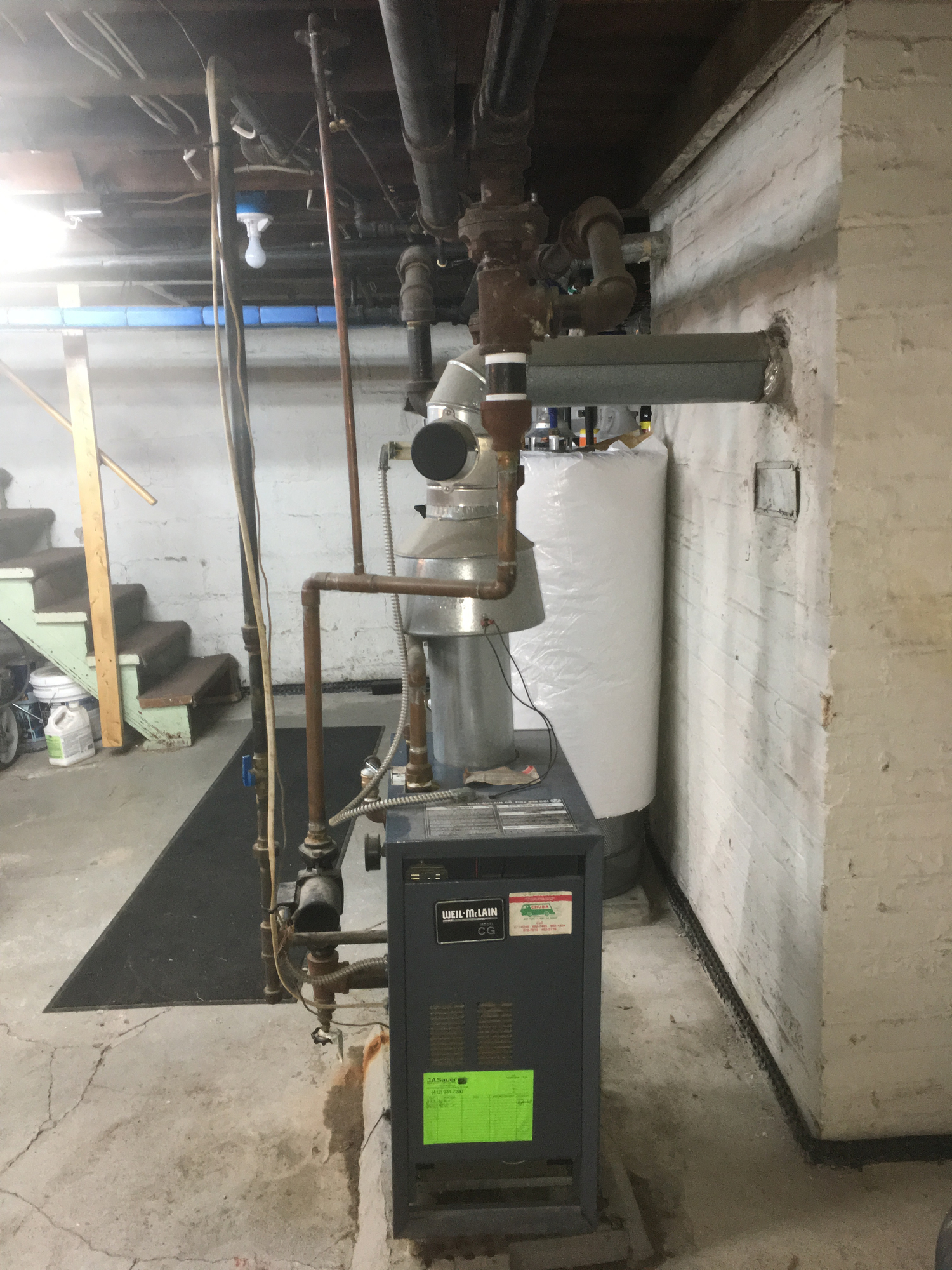 Comments