Welcome! Here are the website rules, as well as some tips for using this forum.

What does Steamaster actually do?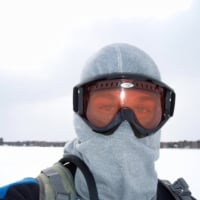 Ok so i know that there are very mixed feelings here on the need and utility of boiler water additives. But I decided to try Steamaster tablets in my Burnham to see if it might help de-crudify things and settle the boiler during its non-silent first few minutes each cycle.

I'm not sure what I was expecting. Some say it leads to an unstable waterline and causes more harm than good. Others say it buffers the pH and is mainly a corrosion inhibitor to boost longevity, and still other say its best only used as a cleaner and should be flushed out when done. Everyone seems to agree though to use no more than half of the amount recommended on the label

I pre-dissolved two tabs in warm water and poured them in.

Gauge glass shows light purple.

I've never seen my pressure exceed 2oz but almost immediately it climbed to 7oz! I let it run to make sure it all mixed and it wasn't just the result of a weird pocket of freshly poured concentrated chemicals.

I've given it a day now and the pressure is reliably 3-5 oz. Its not a slow climb to that. Once the gauge sees pressure, that's where it goes to.

What is it about this stuff that pushed my operating pressure from 1-2 oz to 3-5 oz?

Those of you who use it, what performance/protection enhancements do you expect from it?

What's the basic chemistry of what it does?
New owner of a 1920s home with steam heat north of Boston.
Just trying to learn what I can do myself and what I just shouldn't touch
Comments