Welcome! Here are the website rules, as well as some tips for using this forum.

New to oil.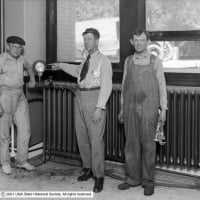 Timco
Member
Posts: 3,039
First question. I'm replacing an old oil system for a wall hung Nat Gas boiler and indirect. Question is how do I best remove the existing oil line with minimal spillage in the basement? Is the old Beckett junk or salvage that?
Second question. Are there books or links for learning oil systems? I have a new Uticia I'll be keeping as a backup on the secondary loop and upgrade to wall hung at my own house but want to tune up the oil boiler. No idea what nozzle is on there or how old filters are or how to set combustion.
Pics of first job progress.
Just a guy running some pipes.
Comments