Welcome! Here are the website rules, as well as some tips for using this forum.

Single Pipe Steam: Wet Return/Hartford Loop/Equalizer pipe sizing
Just stumbled across a thread related to this subject on the "Main" board. I'm reposting my question here as it's better suited for "Strictly Steam". Does the drop down from equalizer, Hartford loop and wet return pipes want to be the same size? My system has a 1-1/2 x 1-1/2 x 1-1/4" T before the close nipple and 1-1/4" for the rest of the loop and around to wet return. Dry return is 2", reduces to 1-1/4" at an elbow at the end of the line and drops down about 40". In peak season, condensate doesn't return to the boiler quickly enough and causes occasional LWC activation. One tech theorized that the upsizing the 1-1/4" pieces to 1-1/2" could alleviate the problem by eliminating a flow problem. Thoughts? Pics of the system attached.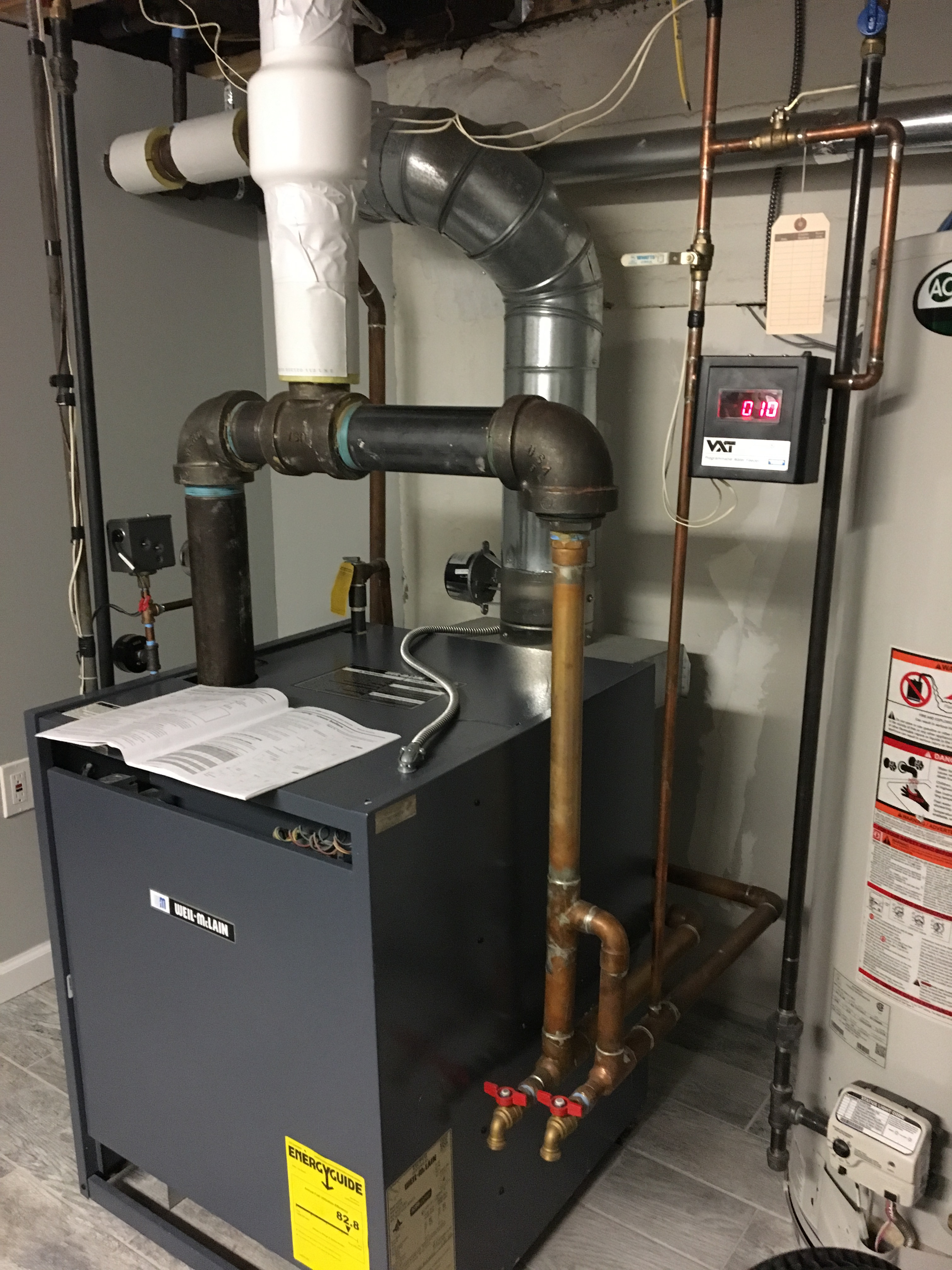 Comments